Regular price
$609.25 USD
Regular price
Sale price
$609.25 USD
Unit price
per
Sale
Sold out
WHAT IS LEG COMPRESSION THERAPY ?
Leg compression therapy using compression boots is designed to target leg muscle pain, by applying pressure to the legs from the foot to the top of the thigh. Increasingly popular with athletes and physiotherapists.
It's designed to help with increasing blood flow circulation around the legs & up to your heart, reducing muscle pain, promoting lymphatic flush, relieving symptoms of arthritis, increase mobility and prevent injury. 
View full details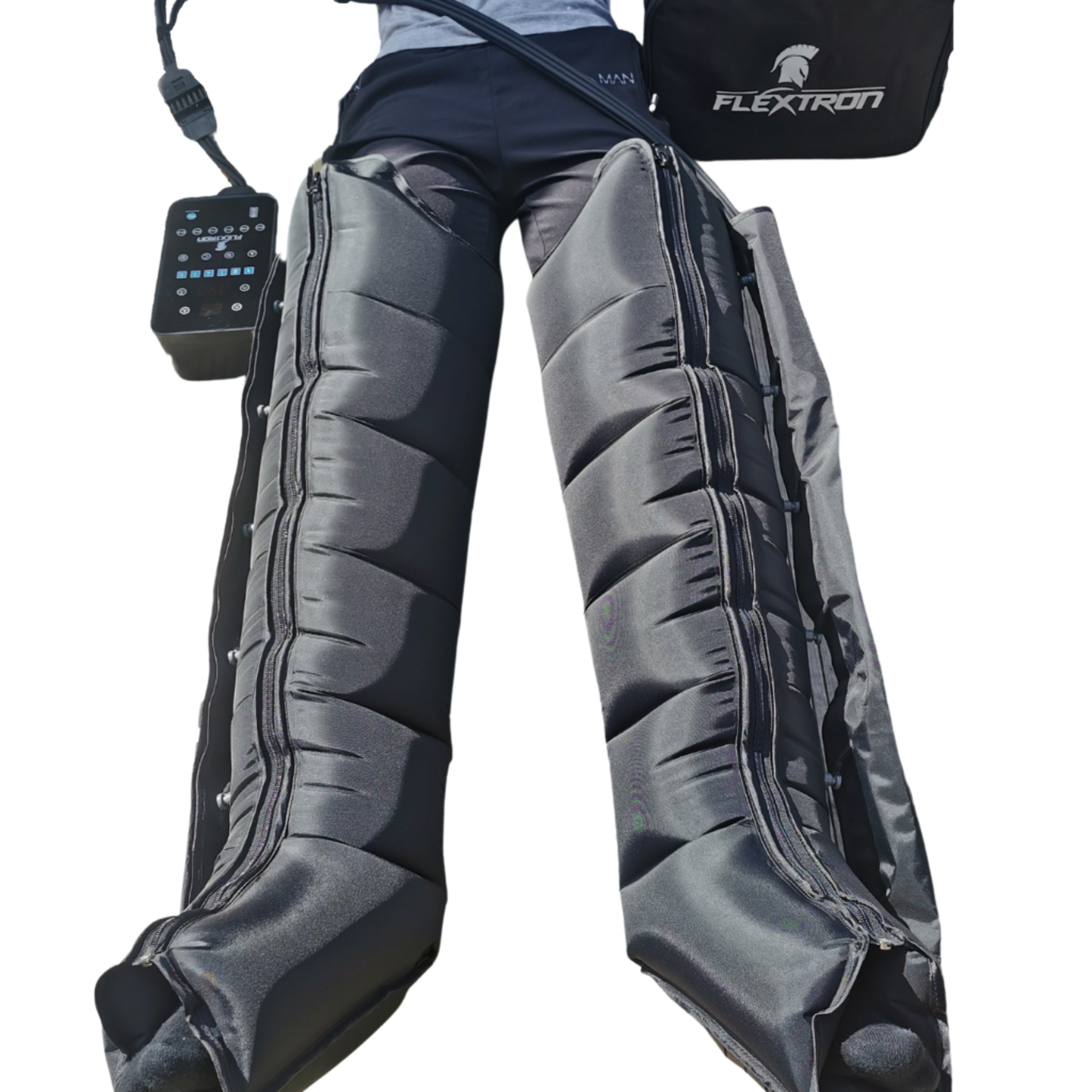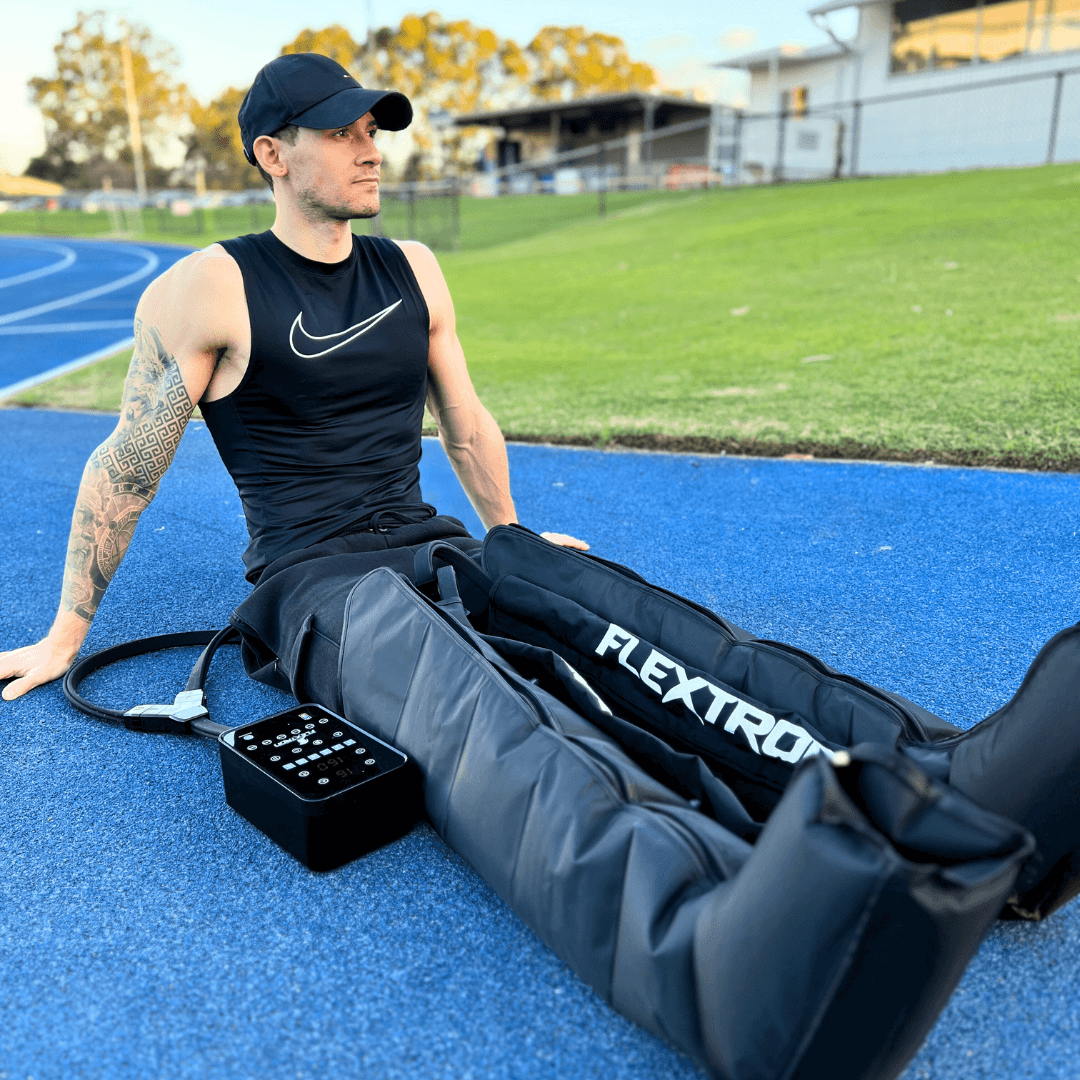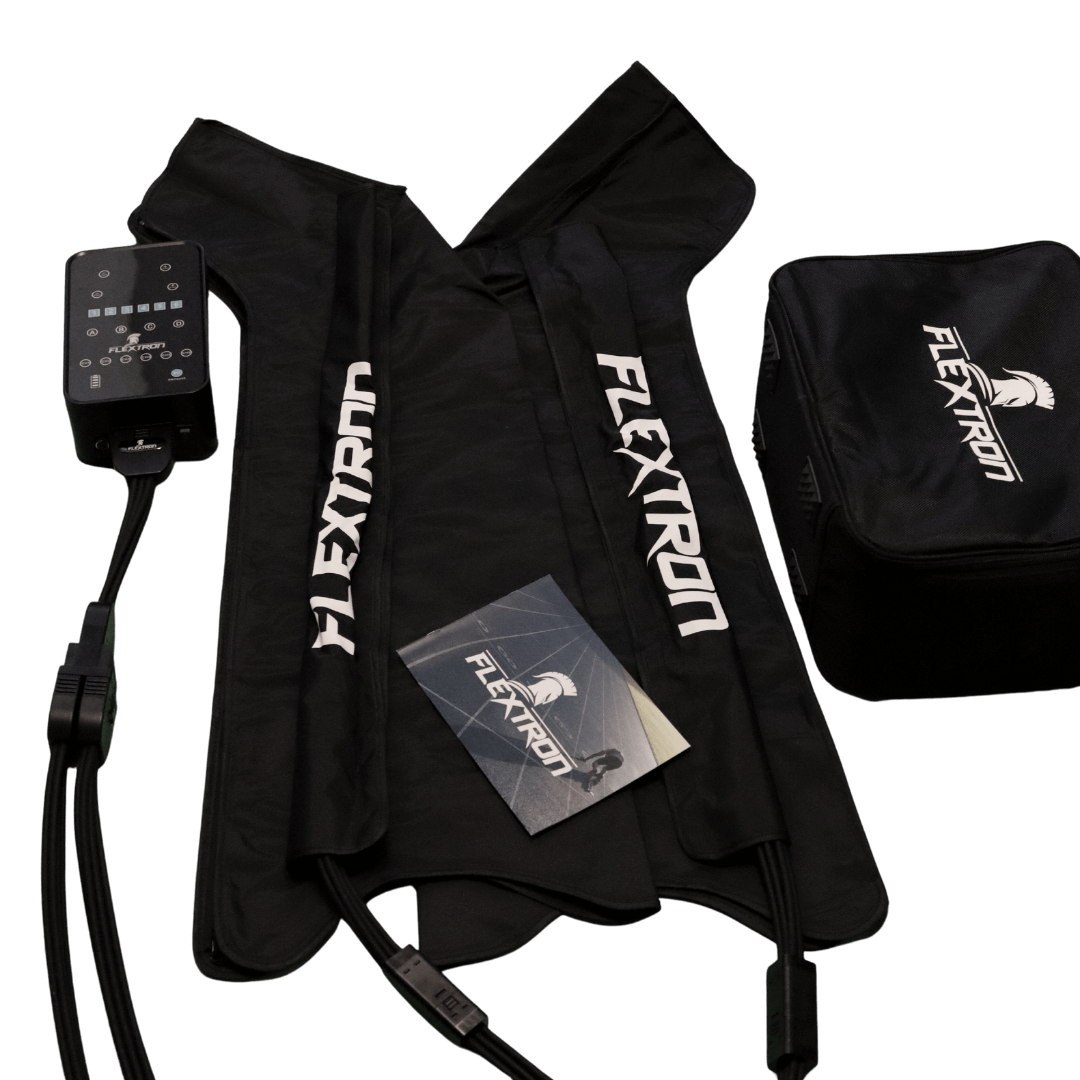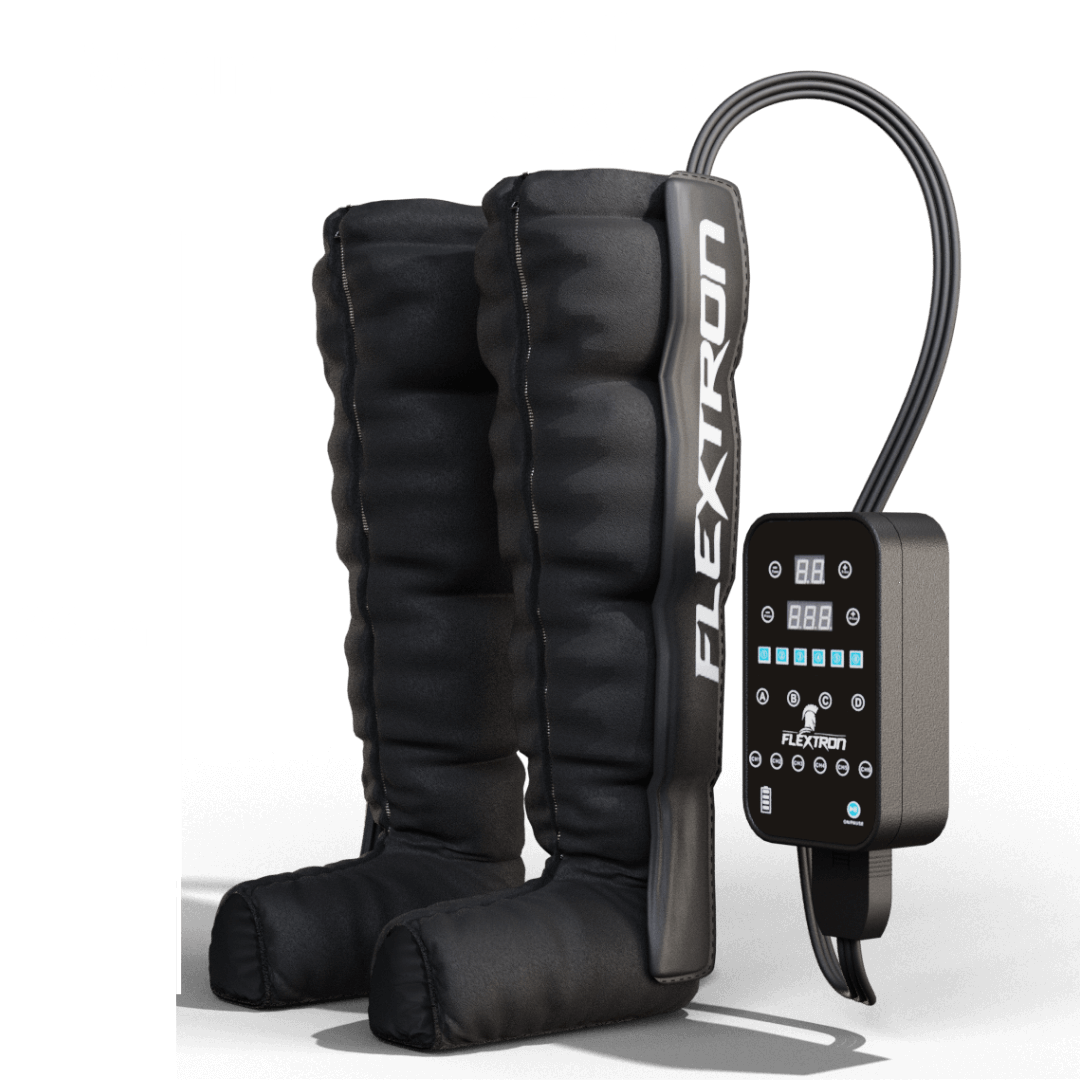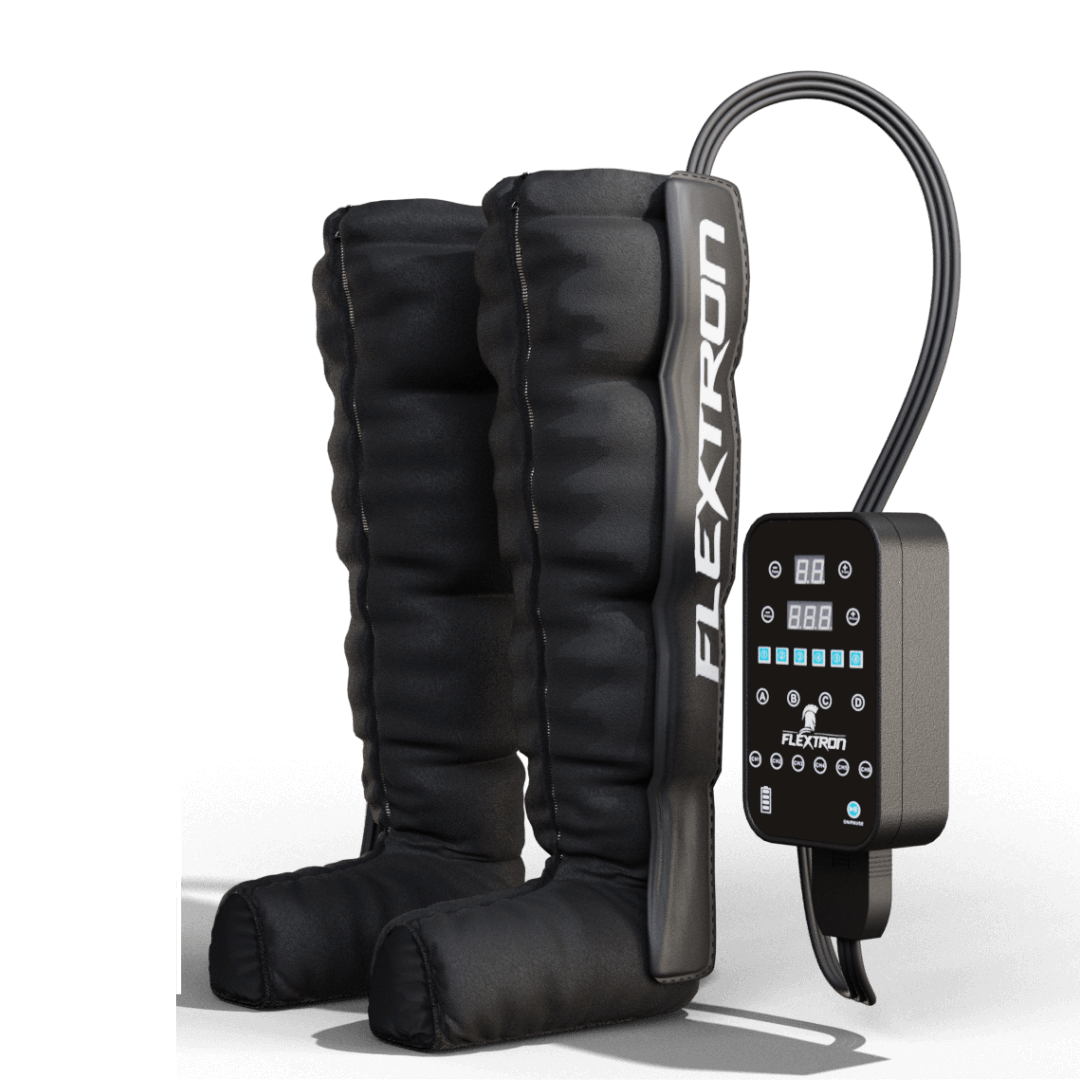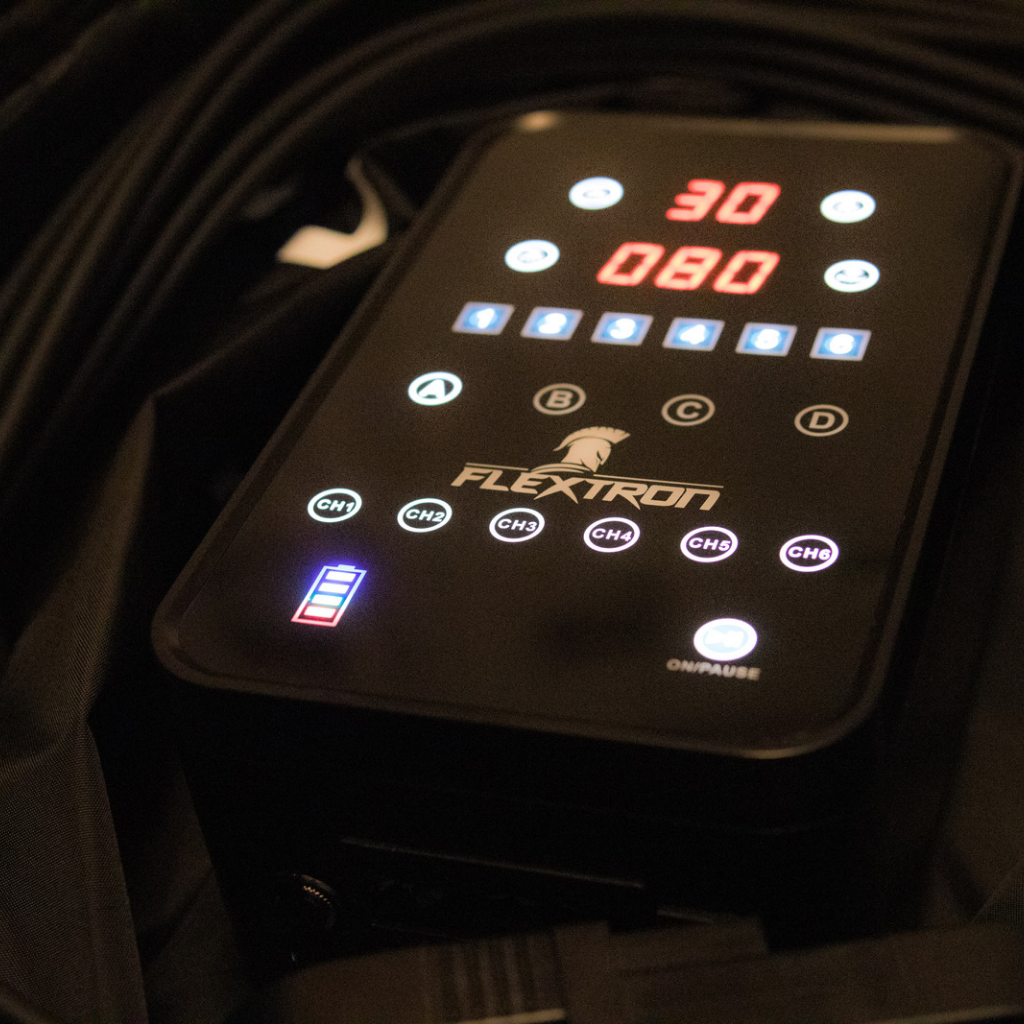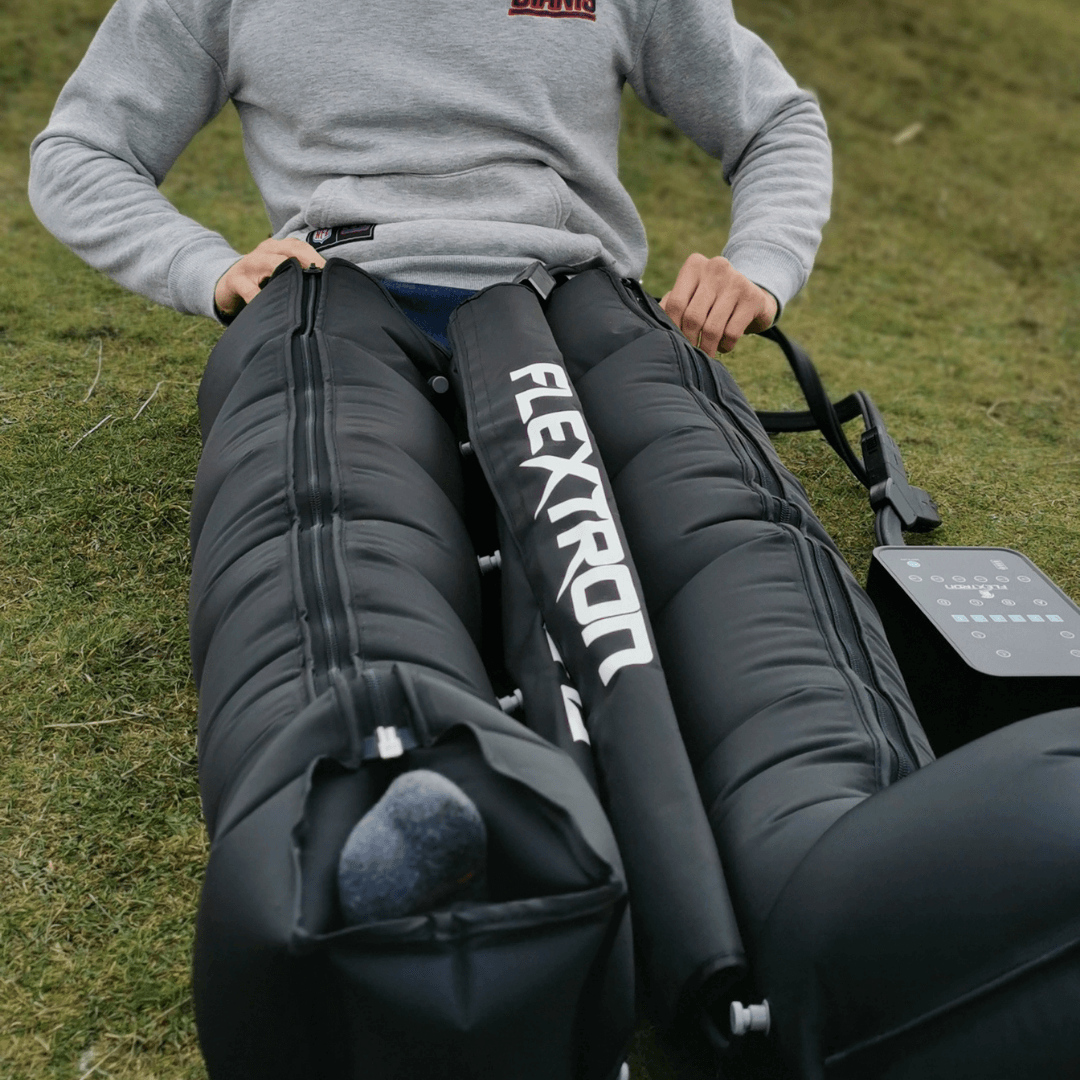 Collapsible content
SIZE GUIDE

HOW TO CHOOSE A SIZE? 

Selecting a size is straight forward, measure your heel to the top of your thigh, along with the full Diameter of your thigh.

Then reference a size below that suits your size. The Diameter of your thigh should have approx. 3 finger or 2" gap to allow for the inflation to compress on the thigh. Remember that the boots will inflate, the size is a rough guide.

Size guide - L (Length), D (Diameter).

Large: 100cm L x 75cm D - (est.height-6'1-6'7ft)

Medium: 86cm L x 70cm D - (est.height-5'2-6'0ft)
SPECIFICATIONS

Power

Pressure Range: 80-260mmHg

Battery & Power: 5200mAh Li Rechargeable, 49W

Power Supply: 100-240V - 12.6VDC - 4A

PLEASE NOTE: All Compression Boots chargers come with a UK Plug, we offer EU & AU chargers; just purchase your countries charger type by adding to your basket by clicking here

Functions

Display & Modes: 4 Function Modes including positive & negative pressure via LED touch screen.

Rechargeable Version - Air Chambers: 6 Overlapping Chambers, individual zone selection.

Fixed Plug Version - Air Chambers: 6 Overlapping Chambers, individual zone selection.

Operating Conditions

Treatment Time: 10-90mins

Noise: ≤40DB(A)

Ambient Temperature: 10-40°C

Size

Carry Bag Dimensions: 37x36x23 cm

Weight: 4.7 kgs
MODES

A - Each chamber inflates individually then deflates, moving up the leg. Cycles then repeats.


B - Most Recommend- Inflating each chamber while holding the previous pressurised chamber, moving up the leg. Cycles then repeats.


C - Inflating 2 chambers at a time, then decompressing the first chamber inflated. In a leap frog cycle. Cycles then repeats.


D - All chambers inflate, then deflate. Cycles then repeats.
SHIPPING

We offer shipping worldwide!

We have stock available in our fulfilment warehouses, located in the United Kingdom & Australia.

All shipping rates are calculated from your cart order at check out.
GUARANTEE

We guarantee quality workmanship.

For peace of mind, we offer a 1yr electronic parts warranty, including your 14 day money back refund.
FAULT FINDING GUIDE

Have an issue with your system?

Here are some useful tips to help you:

Chambers not inflating?

1. Check hose is not kinked, split and all ports are in their respected outlets.

2. Check that you have all chambers activated, via the LED touch screen on the chamber activation settings. And unit is fully charged.

3. Check the connection points between hoses, open and see if the rubber O rings are in tact, replace if issue persists.

4. Ensure you have more than the lowest pressure output on your controller, increase above 80 mmHg.

5. Check the white O rings inside of the controller, ensure all are there and not damaged. Replace if issue persists.

If issues persists, please contact us for help.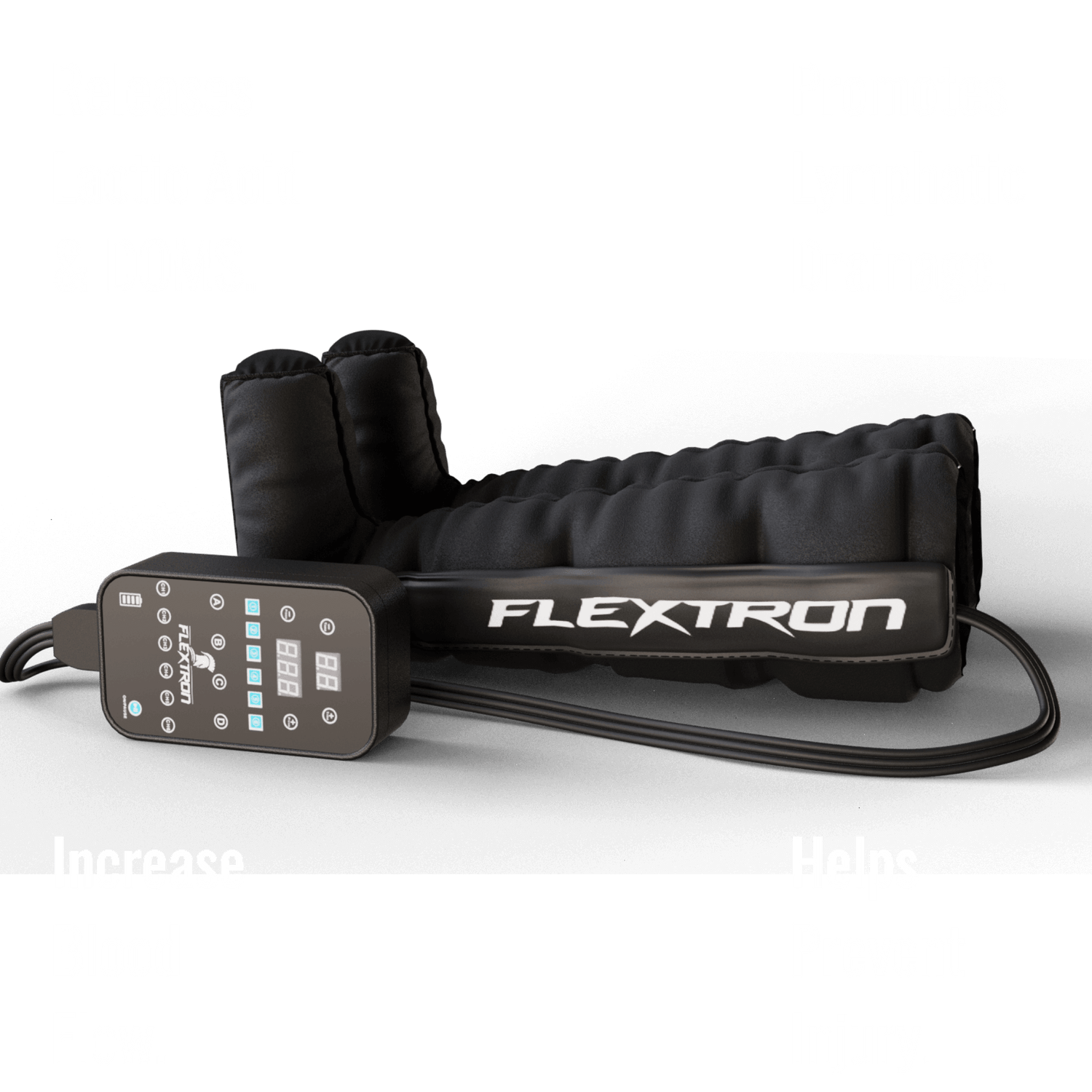 Made For Athletes, Used By Everyone!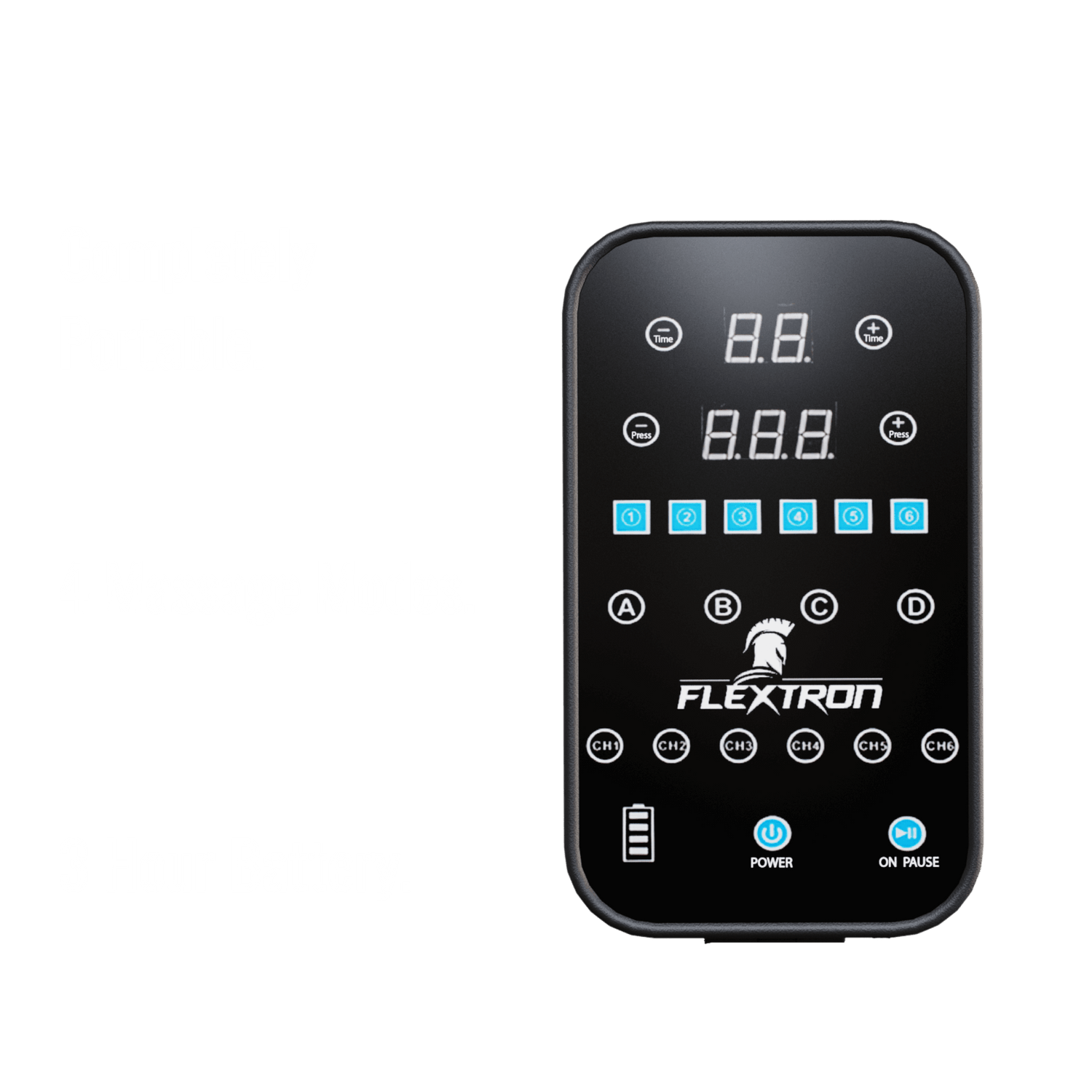 What Does It Help Combat?

Varicosity
Soreness
Muscle Fatigue
Slow Blood Flow
Muscle Knots
Swollen Veins

When Should I Use It?

Most athlete and customers see best results after exercise or before bed time.

How Do We Compare To Others?

We are currently the ONLY company that has the most pressure output and highest spec'd boots in relation to price.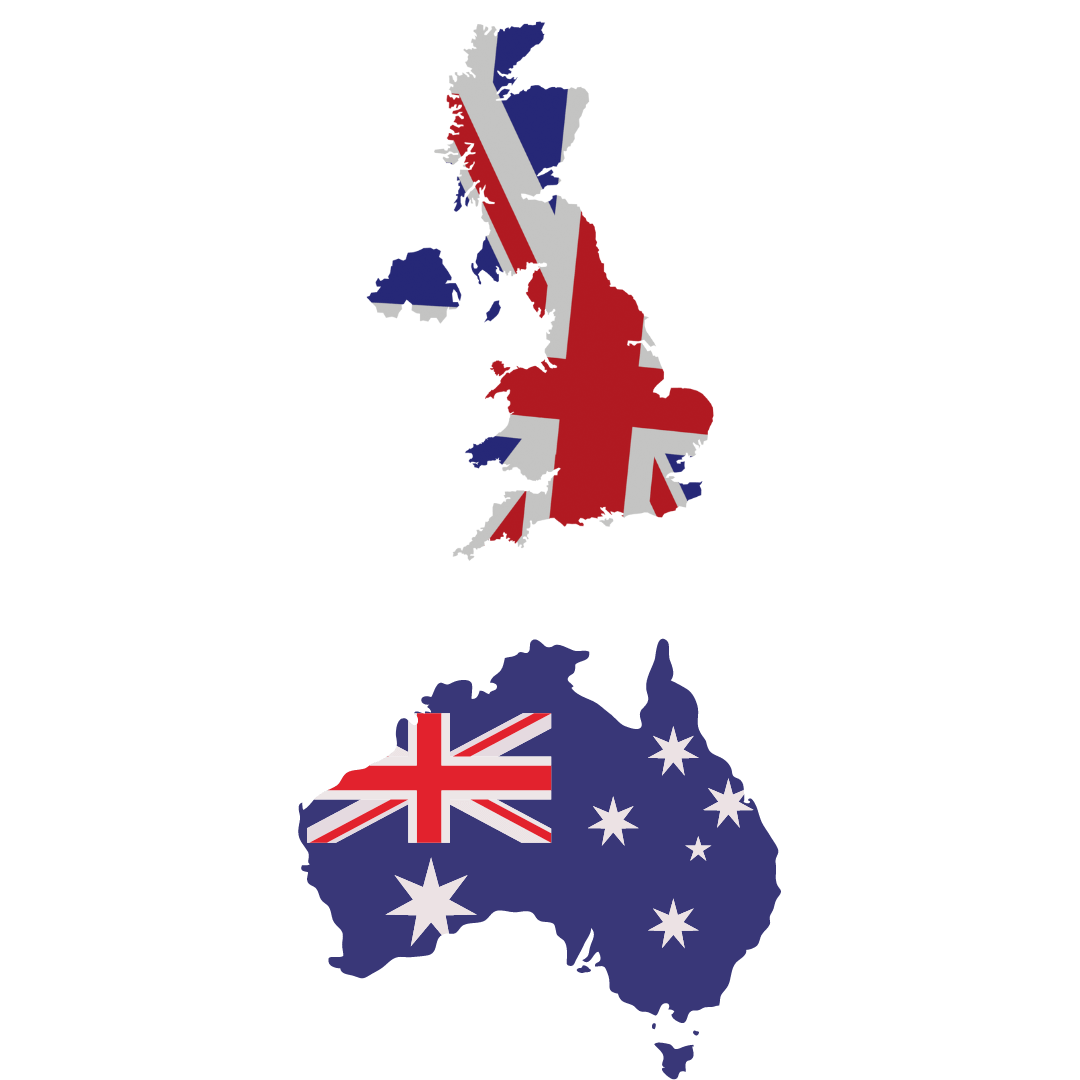 Why Choose Us?
Flextron®️ is 100% British & Australian Owned and Operated.
With distribution centres based in:
Milton Keynes (UK)
Eight Mile Plains (AU)
Our goal is to provide you with the Most Powerful Recovery Equipment at an Affordable Price.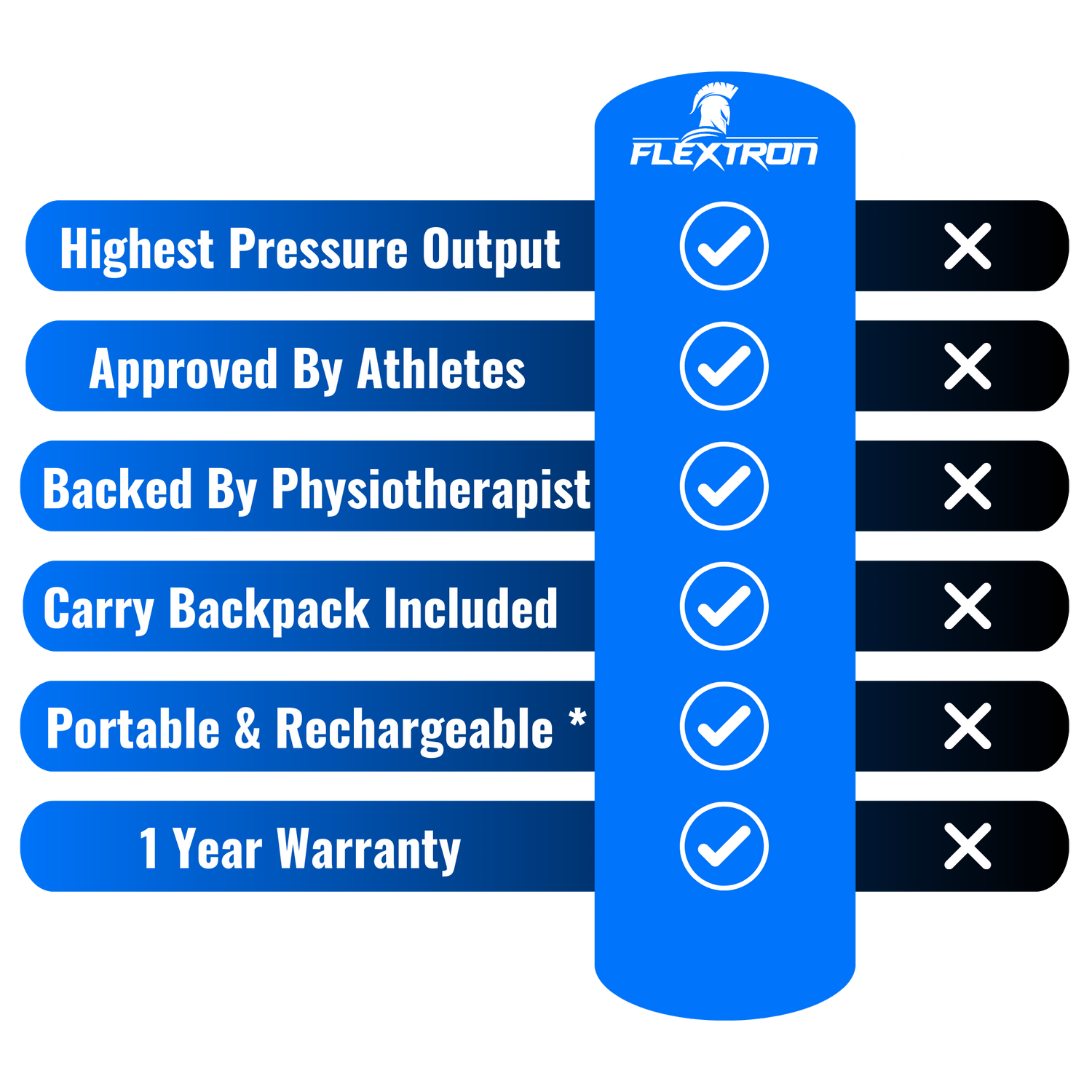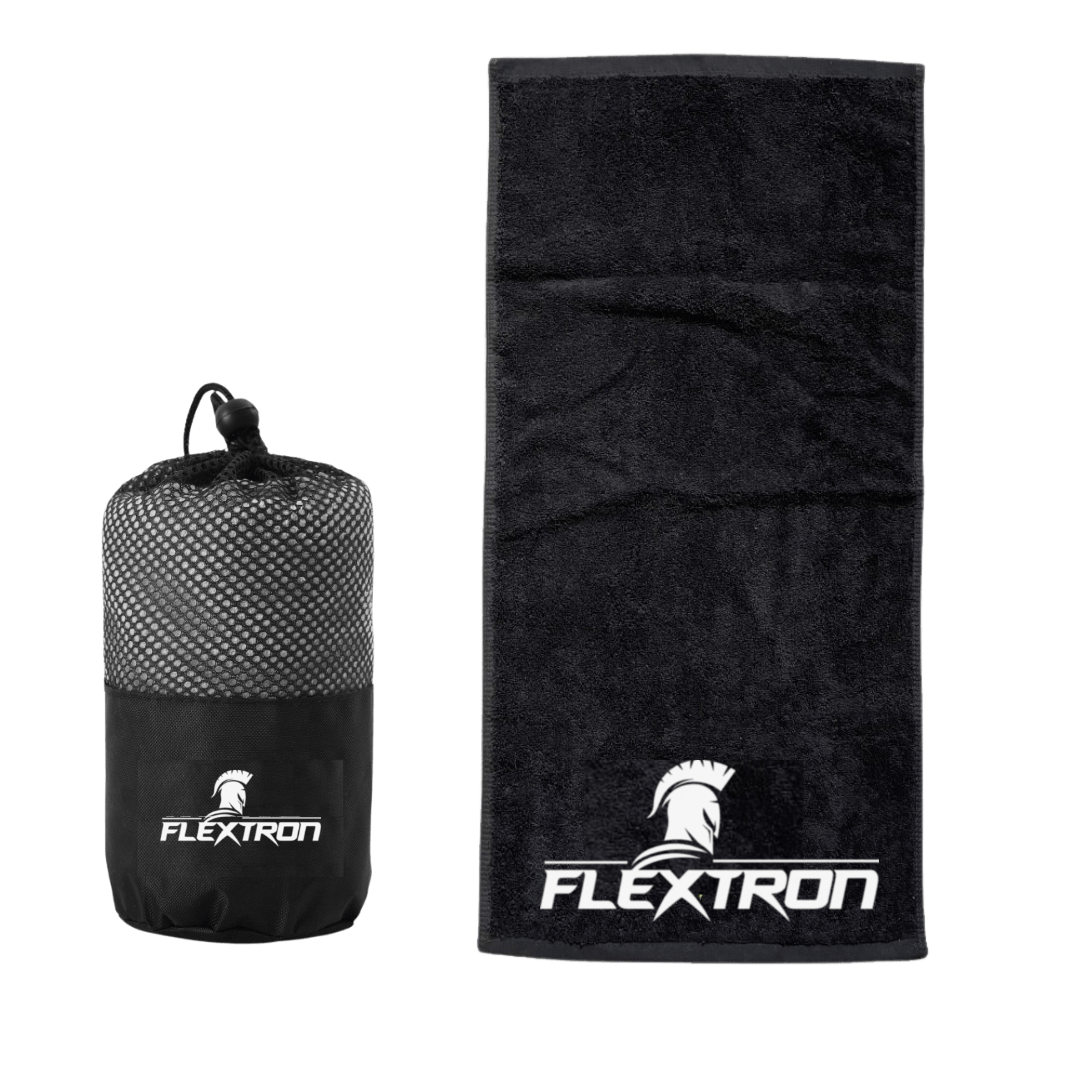 Get a FREE Gym Towel on us!
Simply leave us a review on trust pilot and we'll send you out our Premium Sweat Absorbing Microfibre Gym Towel.
Get Your Gym Towel Here