Regular price
$123.61 USD
Regular price
Sale price
$123.61 USD
Unit price
per
Sale
Sold out
❄️HEALTH BENEFITS
Cold therapy has many benefits, both Physical and Mentally. By Reducing Inflammation, Improving Blood Circulation & Accelerating Recovery Time. Providing a positive impact on the nervous system, helping to Reduce Stress & Anxiety by triggering the Release of Endorphins.
❄️TAKE IT ANYWHERE
Lightweight Materials & Foldable Storage Design. Easily Pack up & take on your Travels! Free Carry Case Included.
❄️5 LAYER INSULATION
The Most Insulated Ice Pod! Premium combination of Polyester, Nylon, Pearl Cotton & Waterproofing Membrane to construct a Longer Lasting Experience.
View full details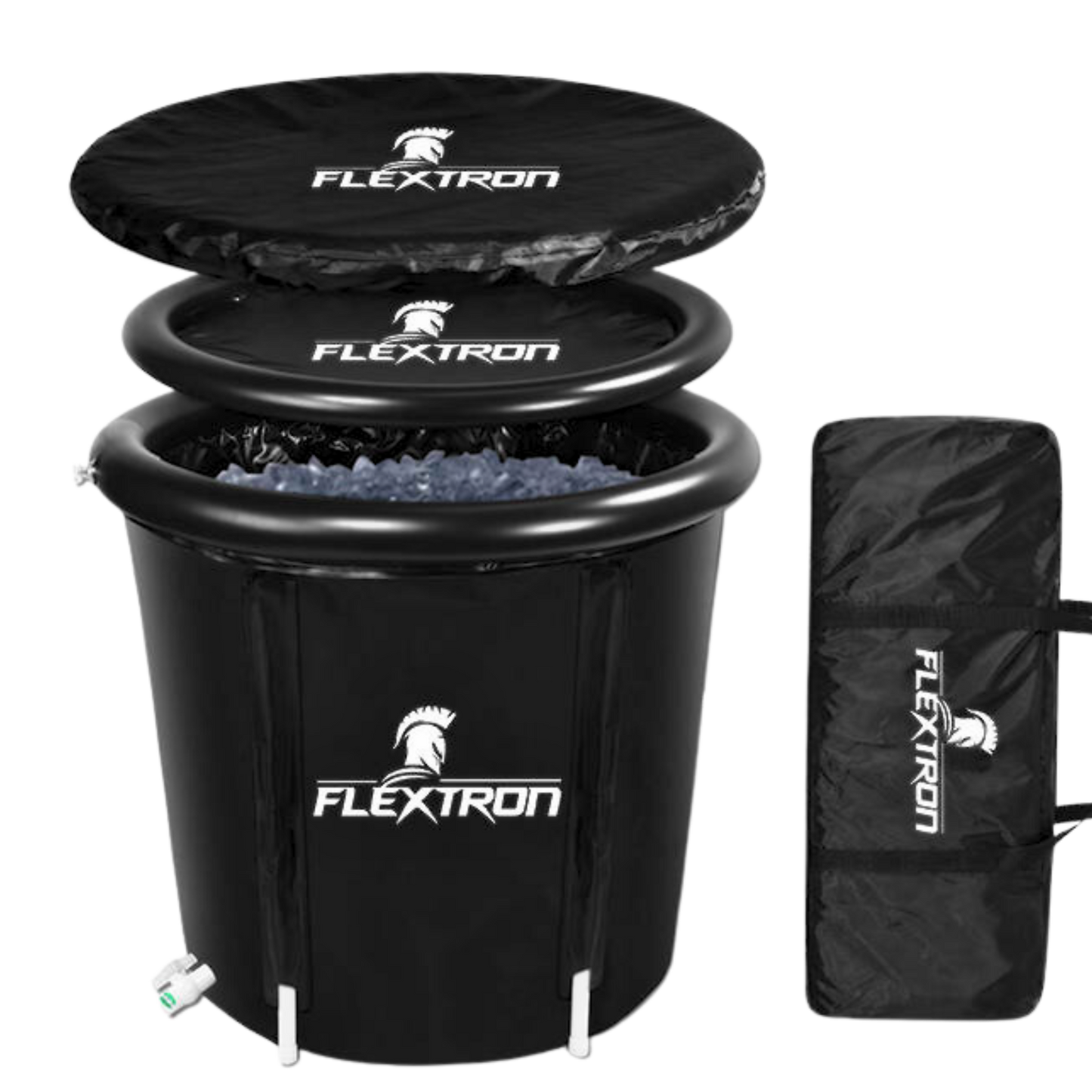 Collapsible content
SIZE GUIDE

80x80cm | 280-310 Litres

Dissembled carry weight - 3.5kgs

Assembled with water weight - 315kgs approx.
SHIPPING

We offer shipping worldwide!

We have stock available in our fulfilment warehouses, located in the United Kingdom & Australia.

All shipping rates are calculated from your cart order at check out.
100% MONEY BACK GUARANTEE

Every Ice Pod comes with a 100% Satisfaction Guarantee. If you aren't 100% satisfied with you ice pod , you have 30 days to return it for a full refund (in unused condition). With the additional option to extend for a 2 Year Warranty.
Warning

Consult your doctor before using an ice bath if you have any health issues.

DO NOT USE if you are: - Under 18 years of age, pregnant, have history of heart disease or high blood pressure, have diabetes, complications such as neuropathy or retinal damage, you wear a pacemaker, history of frostbite, have an open wound, had recent surgery, epilepsy or any other health concerns or risks.

Using an ice bath can decrease your bodies core temperature. The immersion in cold water constricts blood vessels and slows the flow of blood around the body, which combined with health complications, can cause your blood pressure to rise and give you a higher chance of cardiac arrest or stroke.

Side effects

The most noticeable side effect of an ice bath is feeling intense cold, but other side effects of staying in an ice bath for too long are: - hypothermia, frostbite, tachycardia (fast heart beat), arrhythmias (abnormal heart beat), allergic and anaphylactic shock.

Despite the potential side effects and warnings, using an ice bath correctly actually has many health benefits! We will always recommend you begin by spending no more than a 2 minutes in the ice bath, and slowly working you way up to the recommended time, never push your body beyond its limits.

Do Not Allow Children To Use - Risk Of Drowning. All Children or people incapable of using water baths should not use or be accompanied by an adult.

Talk to your doctor first

Because cold water immersion affects your blood pressure, heart rate, and circulation, it can cause serious cardiac stress.

Discuss the risks with your doctor and make sure it's safe for you to immerse yourself in cold water before you try it.

Have an observer with you

Because your reasoning and emotions can be affected by dangerously cold water temperatures, make sure someone is on hand to monitor your condition when you swim, especially in open water.

Be sure to warm up when you get out

Your body temperature could keep dropping even after you get out of the water, increasing your risk of hypothermia.

Warm up safely and gradually if you try open water swimming:

Immediately put on a hat and gloves.
Get out of your wet clothes and dry off.
Dress in warm, dry layers, starting with your upper body.
Drink a warm beverage.
Have a bite to eat — bonus points for something sweet, since sugar elevates your body temperature.
Find a warm place to sit down or, if you feel up to it, walk around to raise your body temperature.
Avoid taking a hot shower. The sudden change in blood flow could cause you to pass out.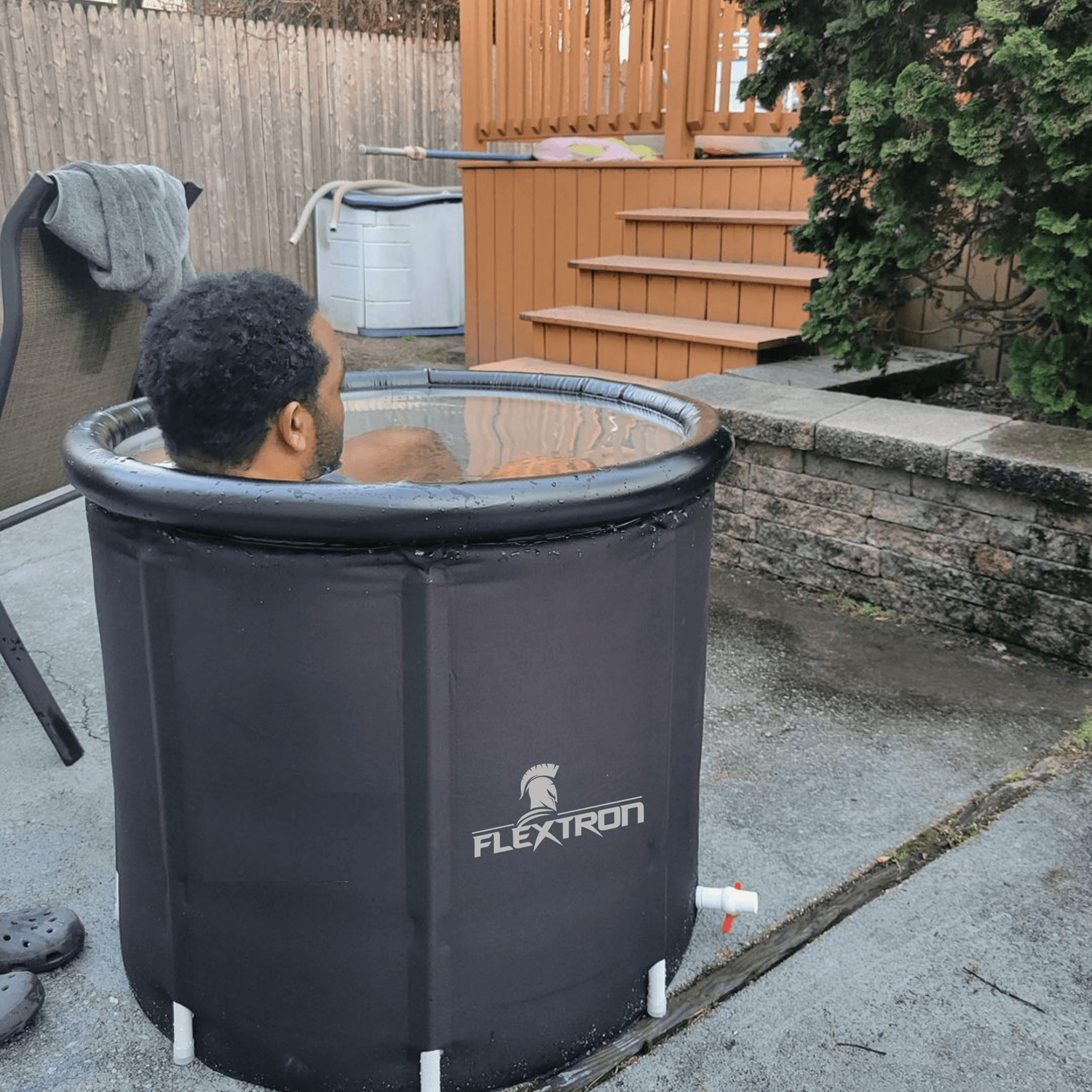 Health Benefits
Increased Daytime Energy
Improve Endorphins
Accelerated Metabolism
Enhanced Physical Recovery
Improved Immune Function
Improve Sleep
Lower Blood Pressure
Get Your Ice Block Containers!
Cold Water Faster & Longer
Why buy expensive bags of ice & small pieces that melt in seconds!
Longer Cold Thermal Rate
Cost Effective
At Home Ice Block Making
Add To Order
Q&A
How Often Should I Use It?

Cold Water Experts Say:

Every morning, with temperature of water below 15°C (59°F) for 1-2 minutes and x3 sets. With 3 minute rest time between each sets.

Cold water therapy works best with the right combination of time and temperature. Each individual is different and some people can tolerate lower temperatures.
What Temperature Do I Set?

Cold Water Experts recommend starting out at around 15°C (59°F) if it's your first time, and then slowly lowering the temperature and duration for each session.

That way your body will get use to to the cold.
How Much Ice Do I Use?

Cold Water Experts recommend adding (6-12kg) of ice to the Ice Pod per session.

Using our Ice Block Containers will help get your ice pod colder quicker and sustain the temperature for longer.

The amount of ice needed depends on your tap water temperature and how cold you desire it to be, where if you live in colder climates, adding ice may not even be needed.

Since the ice pod is insulated it will keep the water cold for upto 3 days, and you may therefore not have to add as much ice after the first time.
How Often Should I Clean It?

Raw sea salt, or epsom salt, add around 1 pound (0.5kg) to a full pod. You can keep the water in the pod for upto 2 weeks when using salt.


With no use of salt to disinfect, it is recommend to change the water every 2-3 sessions.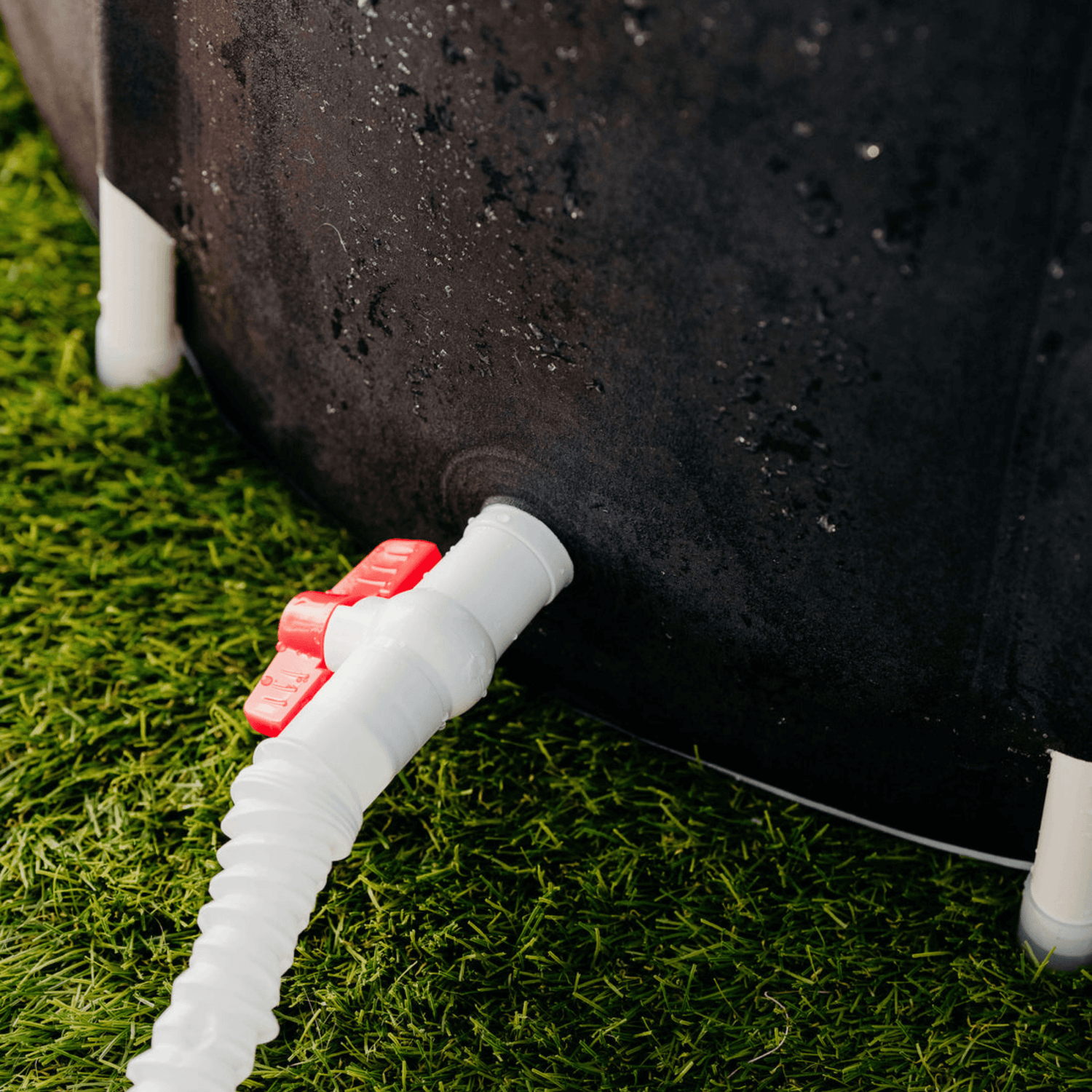 Easy Drain Valve
No Fuss.
No Mess.
Just Easy Use.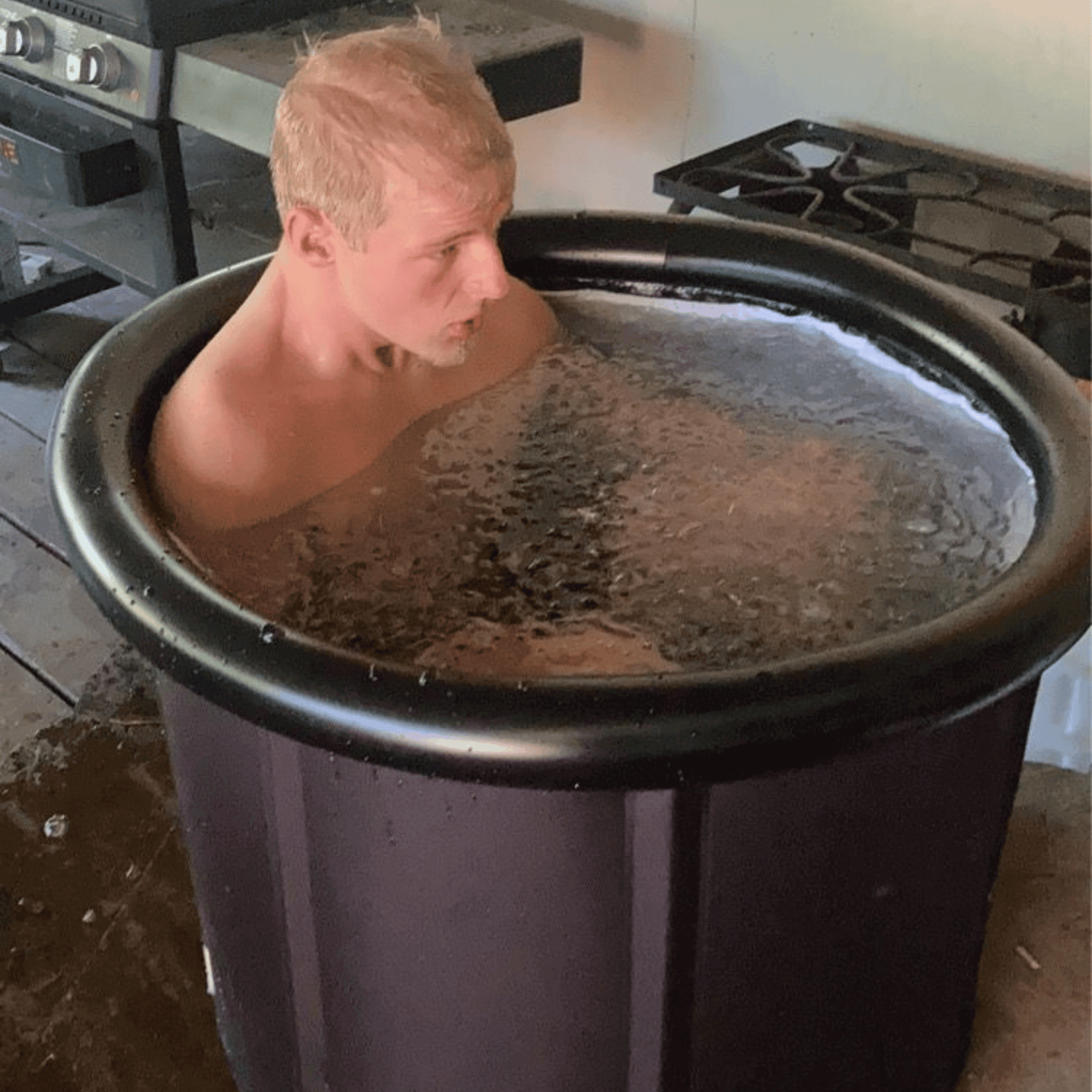 What's Included?
Ice Pod
Carry Case
Inflation Pump
Insulator Cover
Repair Kit
Drain Valve
How To Use - Manual
FREE Flextron Woolly Thermal Hat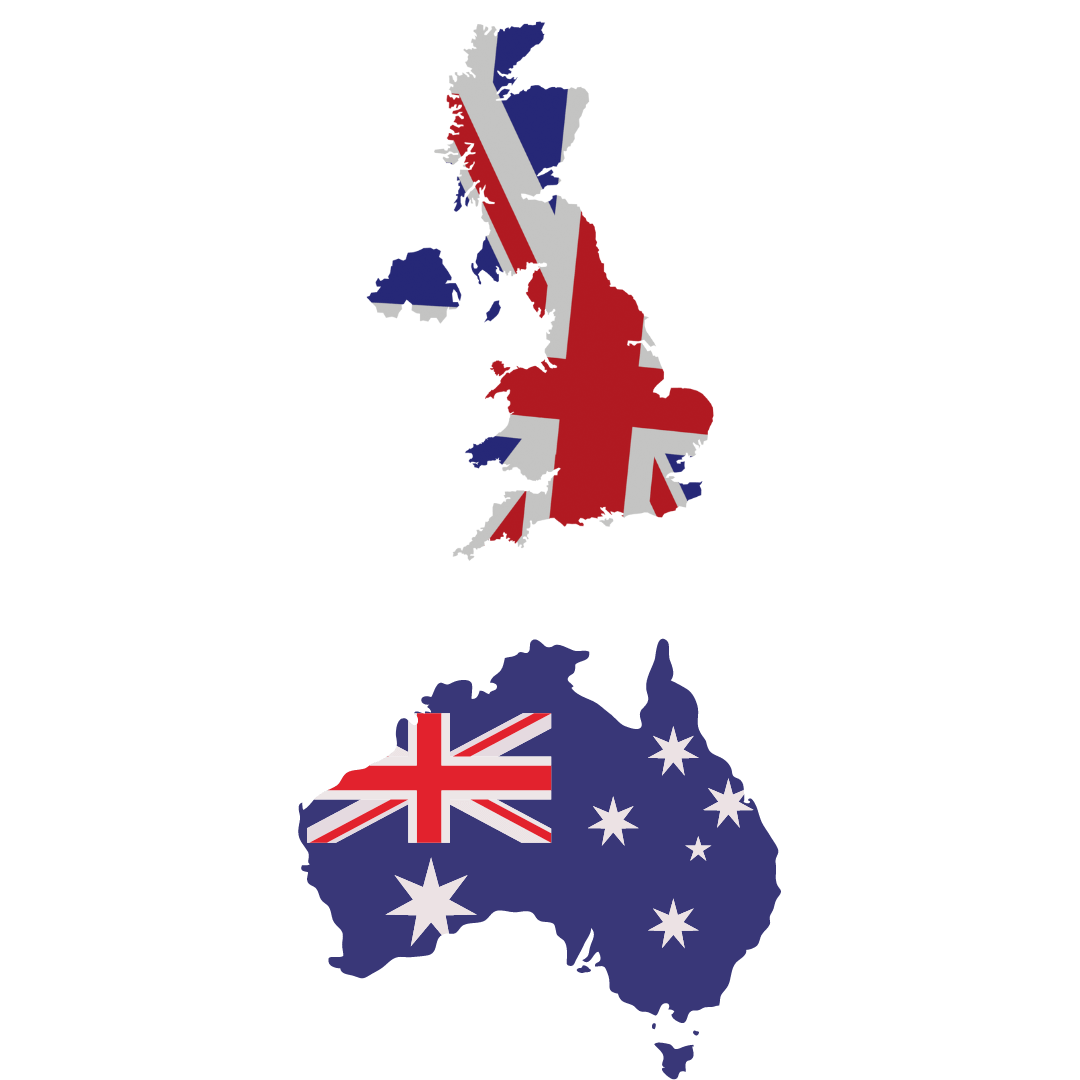 Why Choose Us?
Flextron®️ is 100% British & Australian Owned and Operated.
With distribution centres based in:
Milton Keynes (UK)
Eight Mile Plains (AU)
Our goal is to provide you with the Most Powerful Recovery Equipment at an Affordable Price.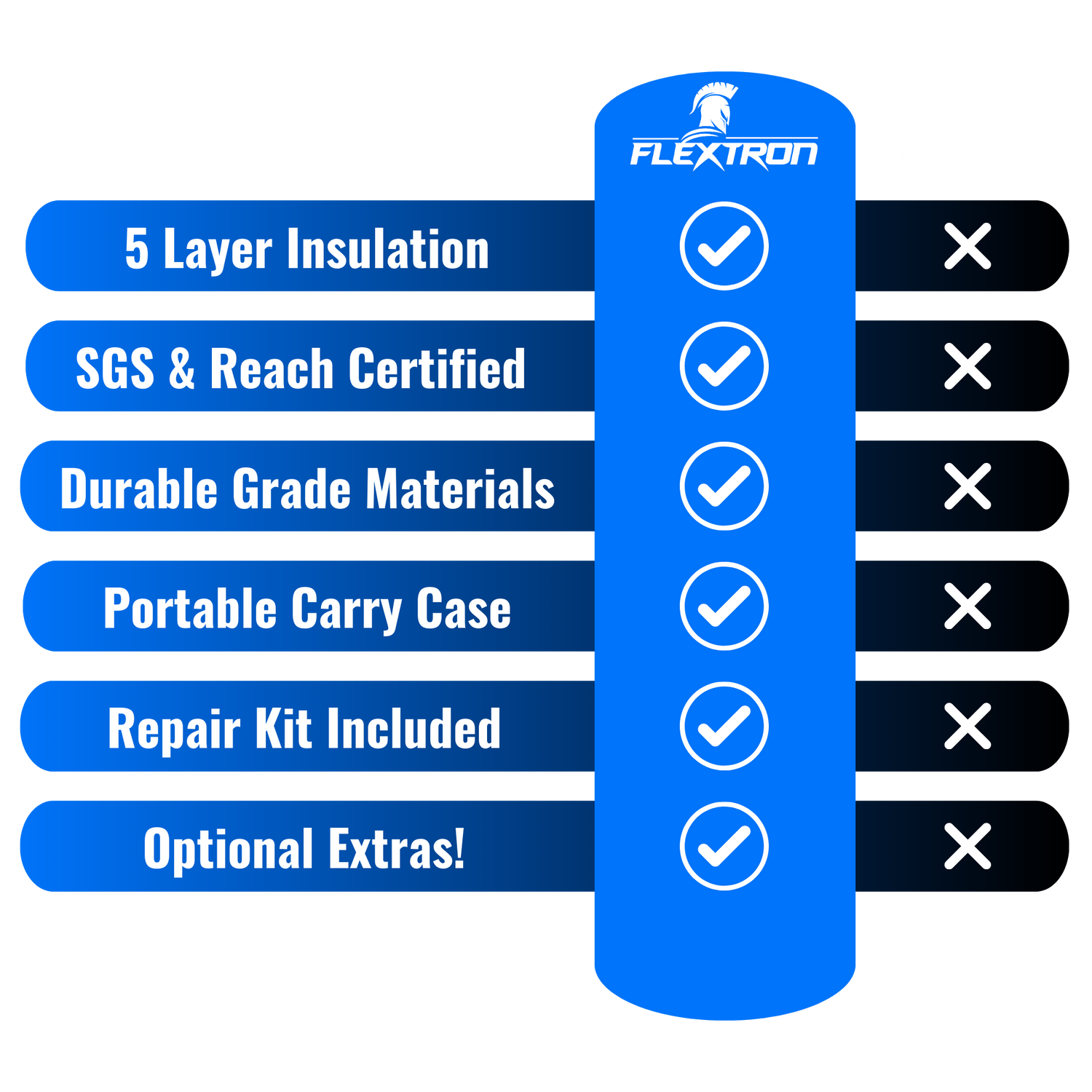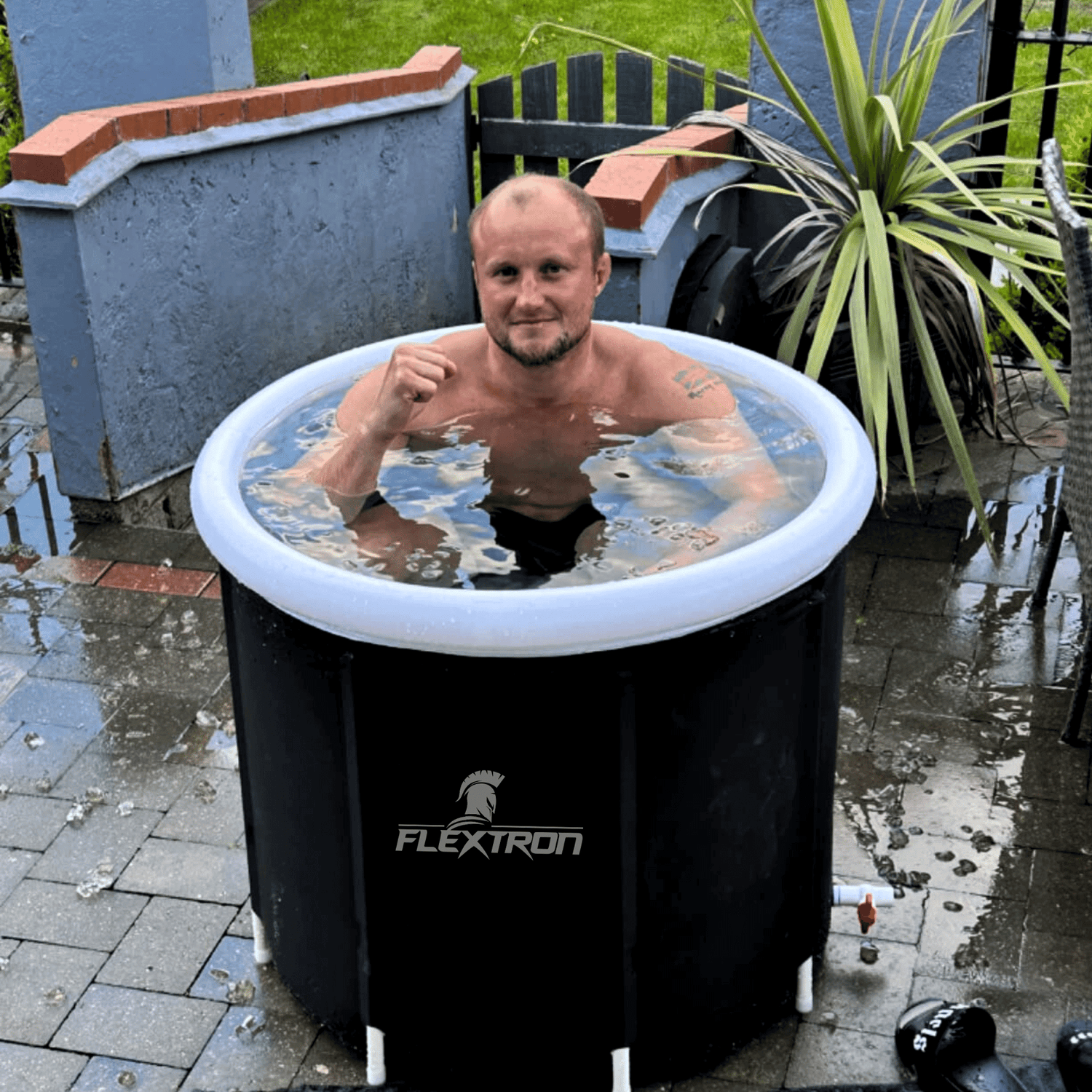 WHAT'S THE BENEFITS OF COLD THERAPY?
Cold therapy provides systemic anti-inflammatory relief, increases positive immune response, and parasympathetic nervous system stimulation.
LEARN MORE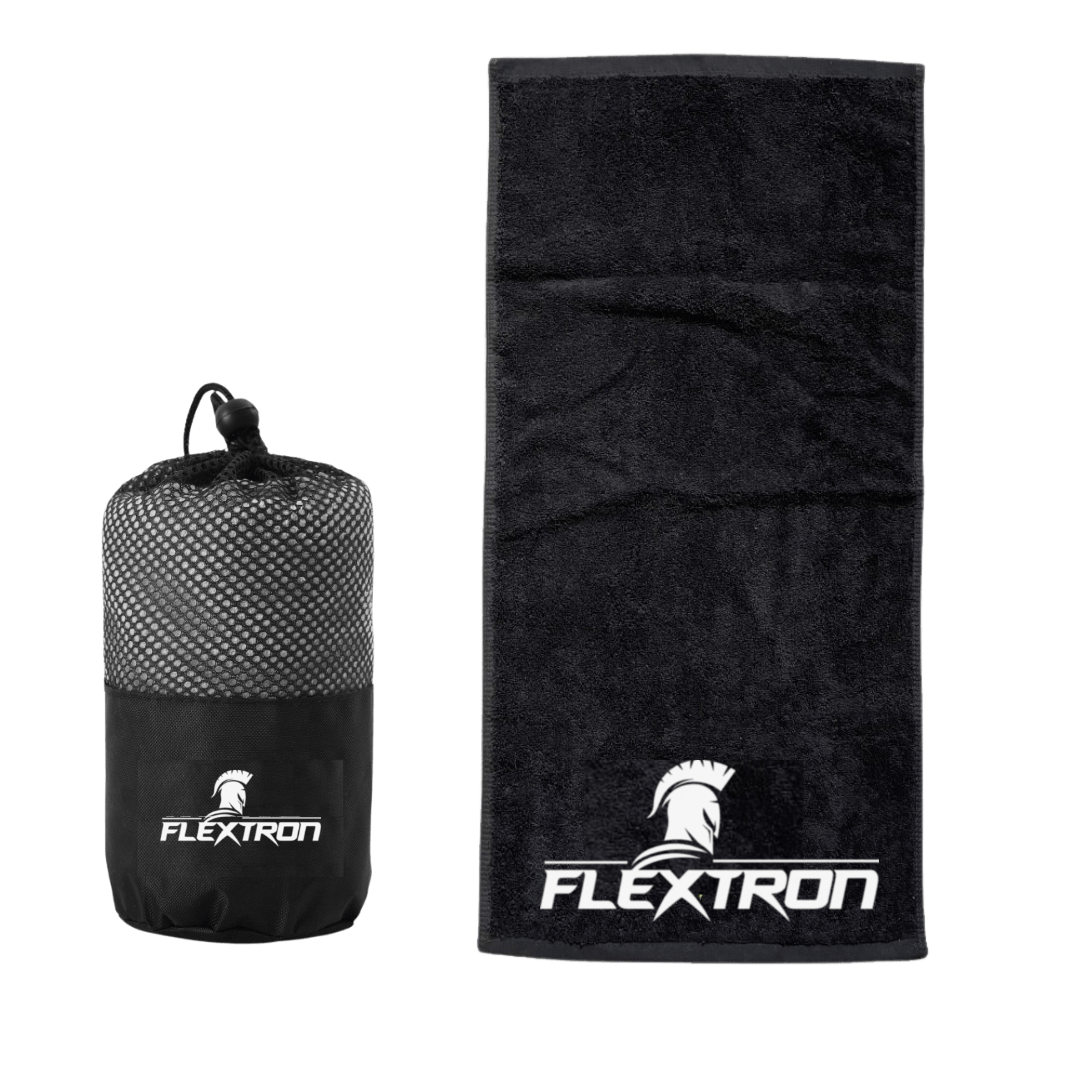 Get a FREE Gym Towel on us!
Simply leave us a review on trust pilot and we'll send you out our Premium Sweat Absorbing Microfibre Gym Towel.
Get Your Gym Towel Here