Universal Ice Cold Compression Support Gel Pack For Pain Relief Of Back, Knee, Shoulder, Wrist, Foot, Ankle
Universal Ice Cold Compression Support Gel Pack For Pain Relief Of Back, Knee, Shoulder, Wrist, Foot, Ankle
Regular price
Sale price
$58.23 USD
Unit price
per
Sale
Sold out
WHAT DOES CRYOTHERAPY ICE COLD COMPRESSION DO?
Cold compression is a treatment to reduce inflammation, relieve muscle pain, pulled, strained or torn ligaments (ACL, PCL, MCL, LCL) and short term relief for acute injuries. It is to be a more effective treatment than using traditional methods. Take the edge off the pain and get our cold therapy wrap today!
LESS PAIN MEDICATION
Cold therapy decrease pain by numbing nerve endings in your body. This slows down communication between your body and your brain, resulting in less pain. Using cold therapy may help you rely less on medication as you recover from an injury.
UNIQUE COMPRESSION THERAPY
Not only does it act as a superior cold therapy wrap, but it also comes with a ball pump for inflating the gel pack to apply targeted pressure to the area. Experience quicker relief by effortlessly combining compression and cold therapy. 
UNIVERSAL USE
Universal to most injured body areas, such as Wrist, Elbow, Back, Shoulder, Ankle and Foot. With 3 straps, you can alter the tightness to suit your needs and placement of the ice pack.
View full details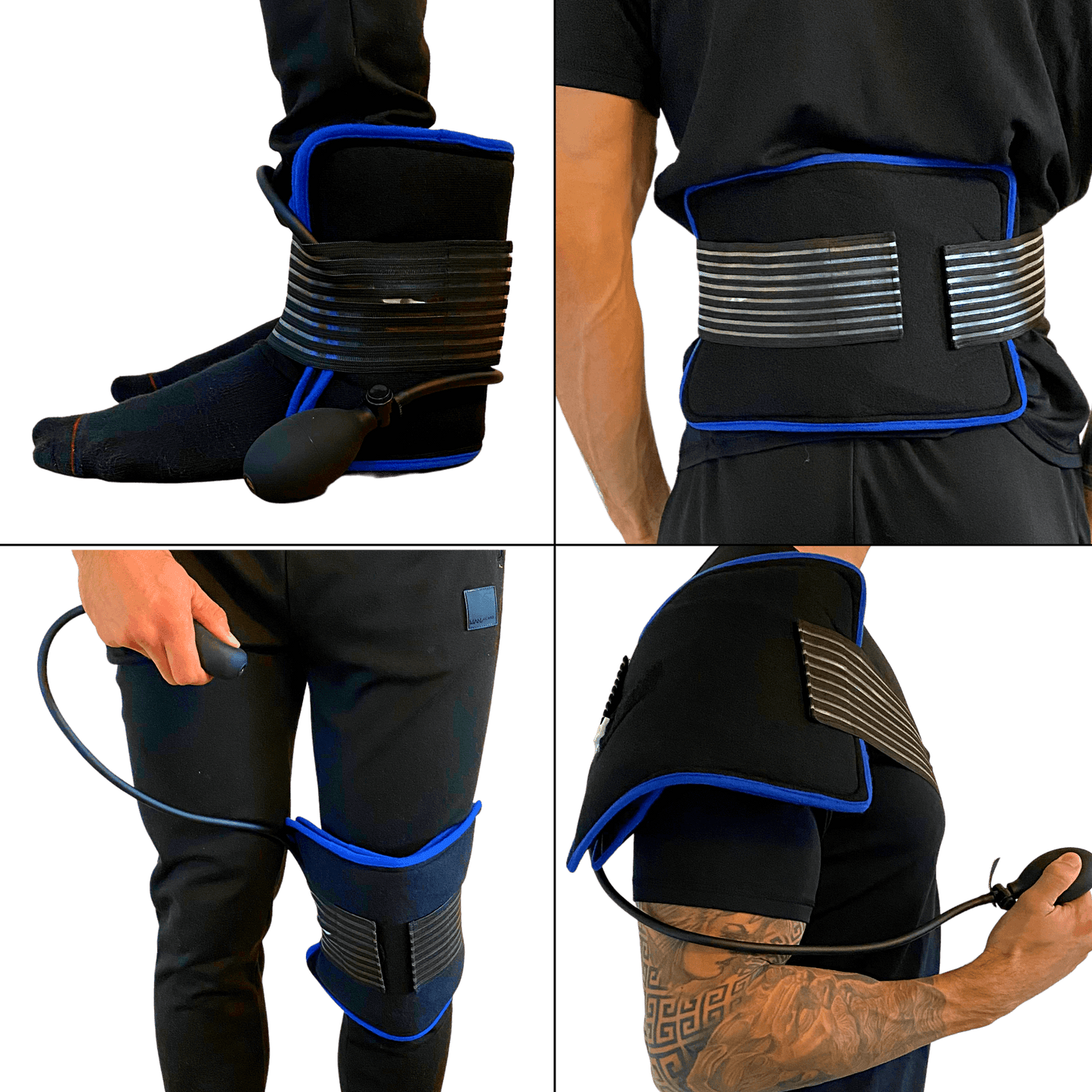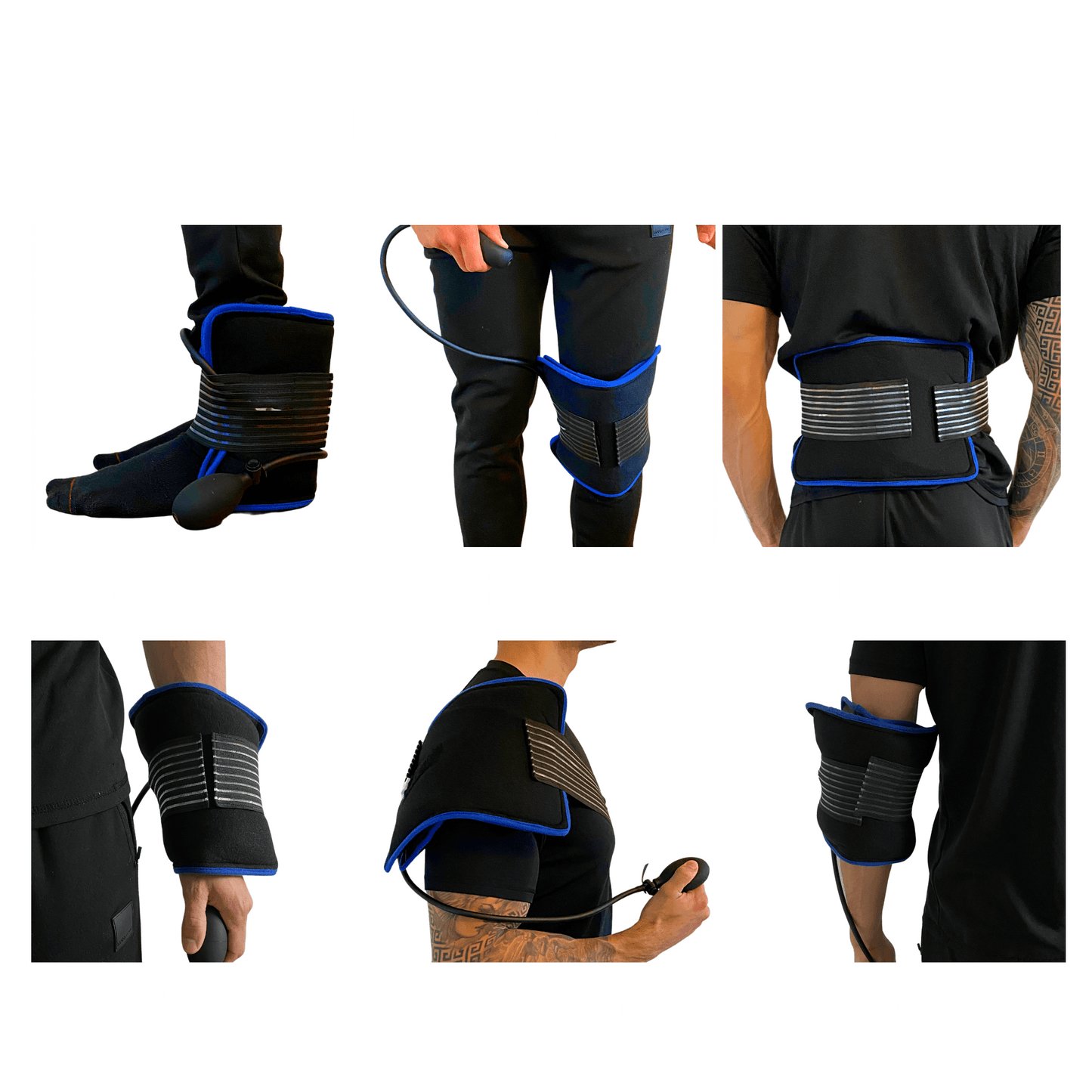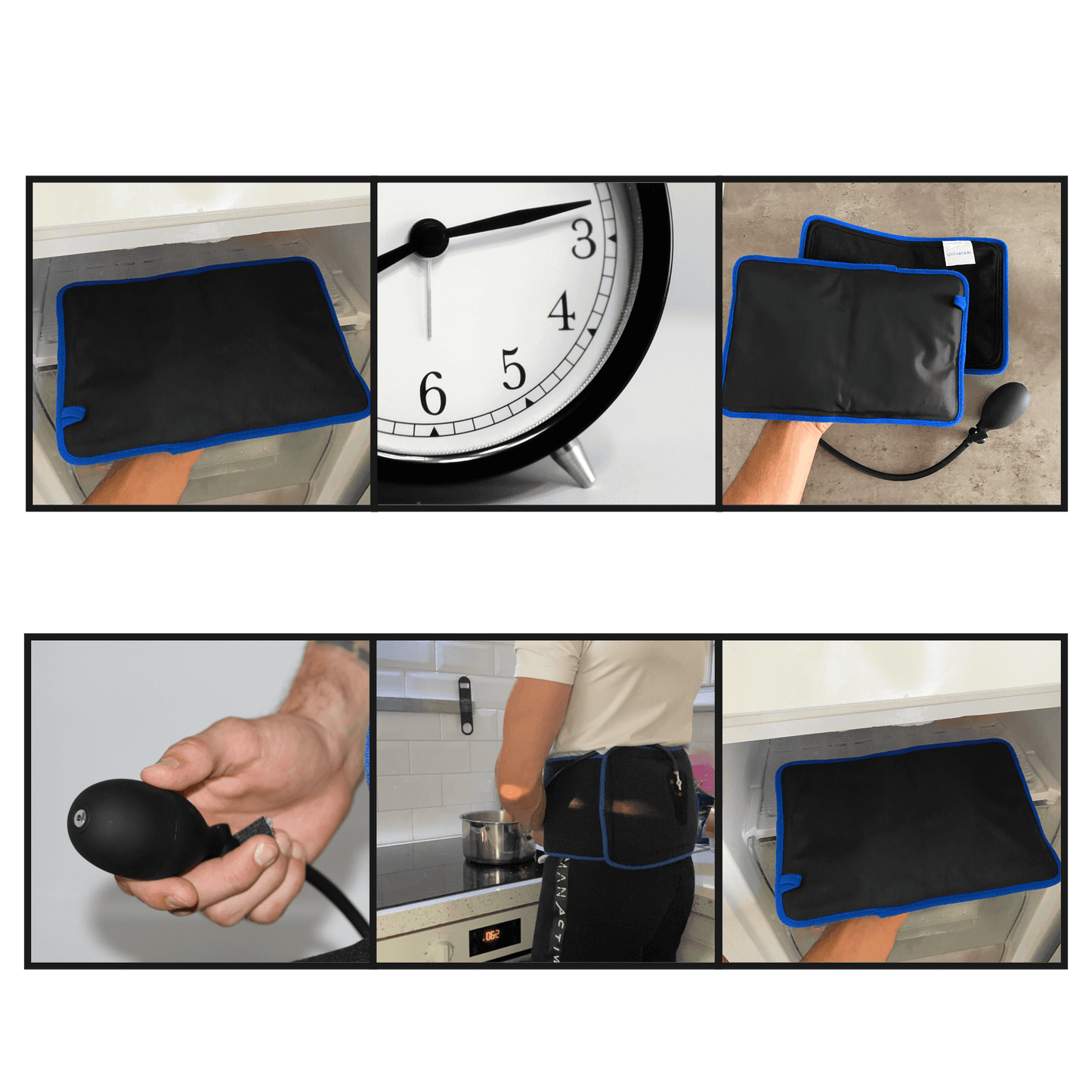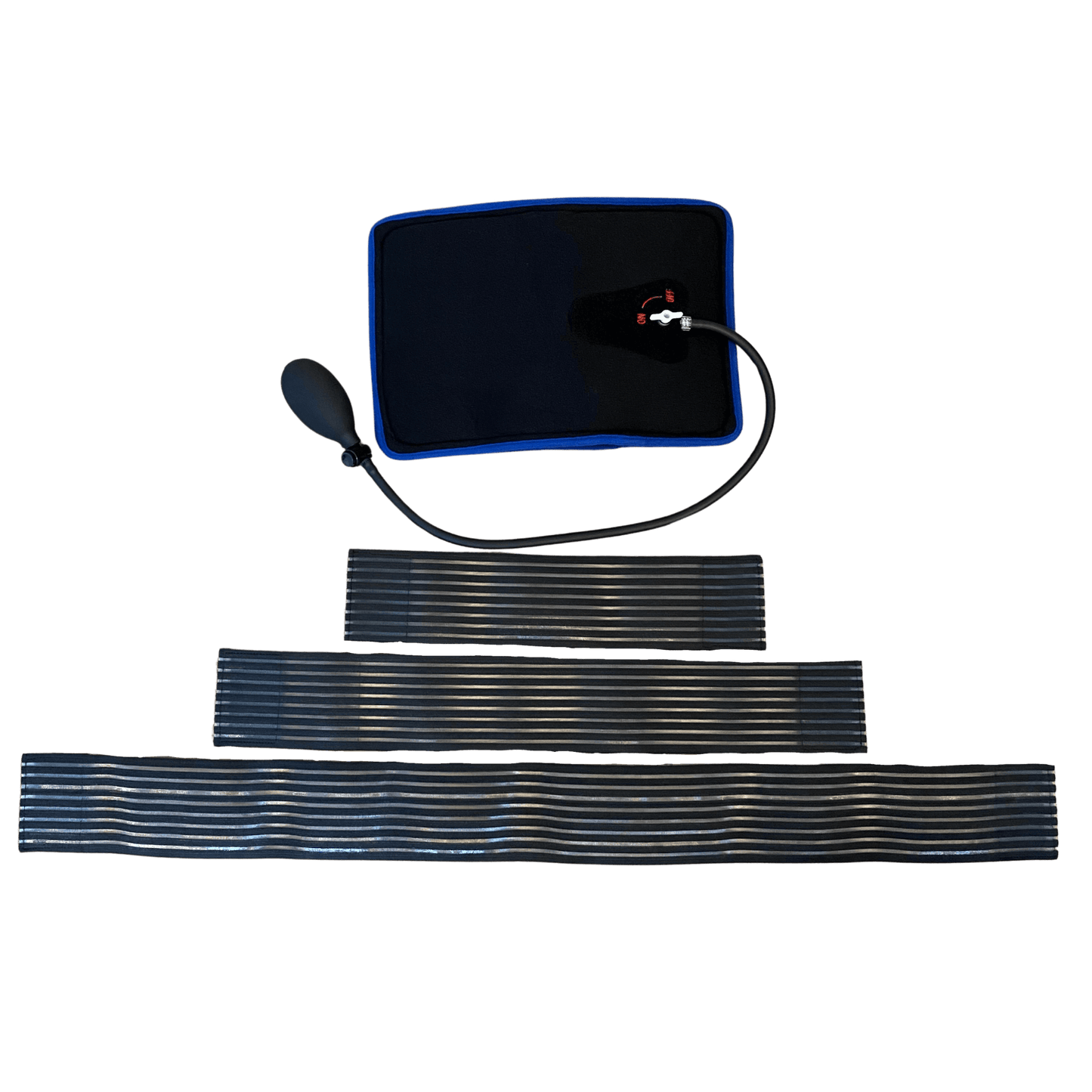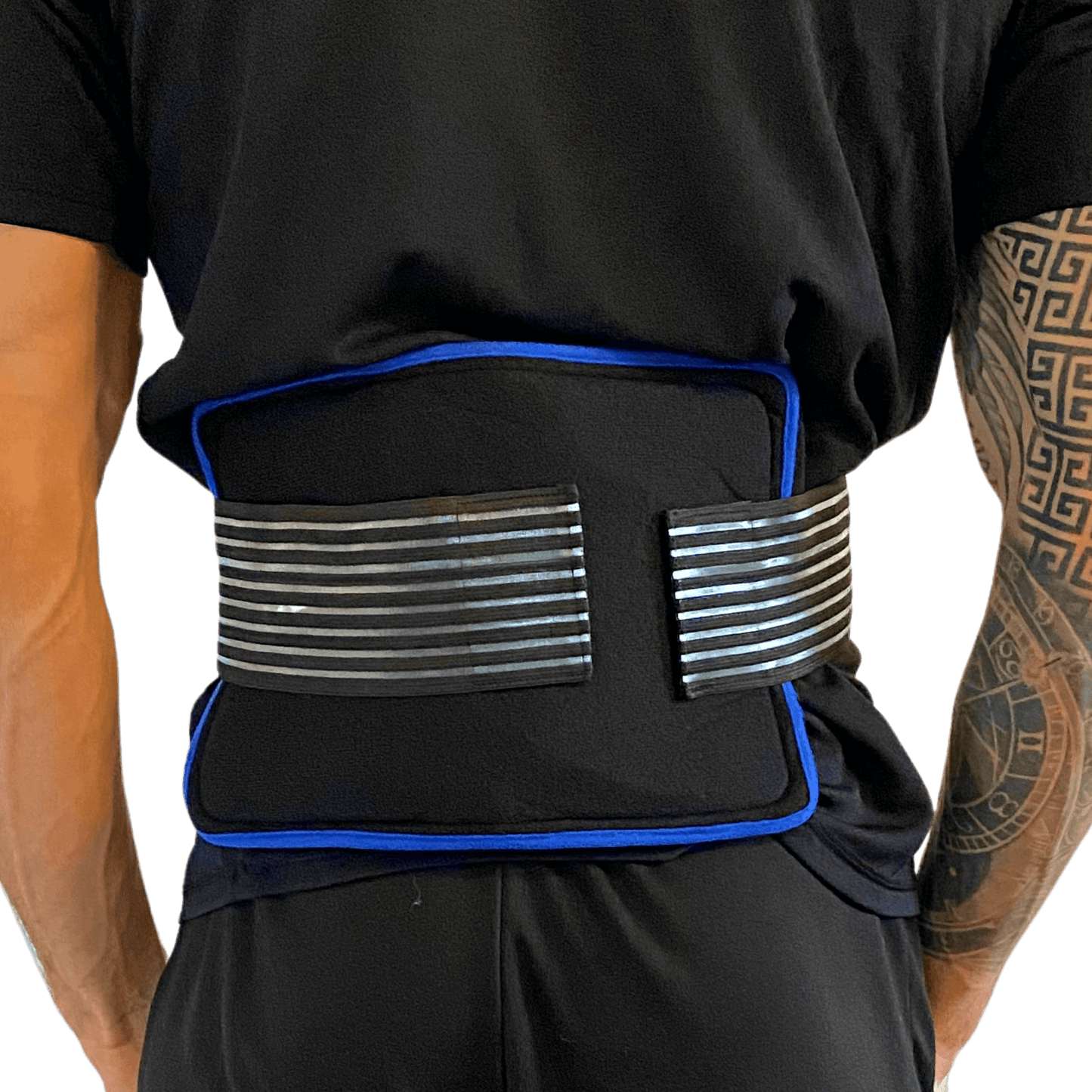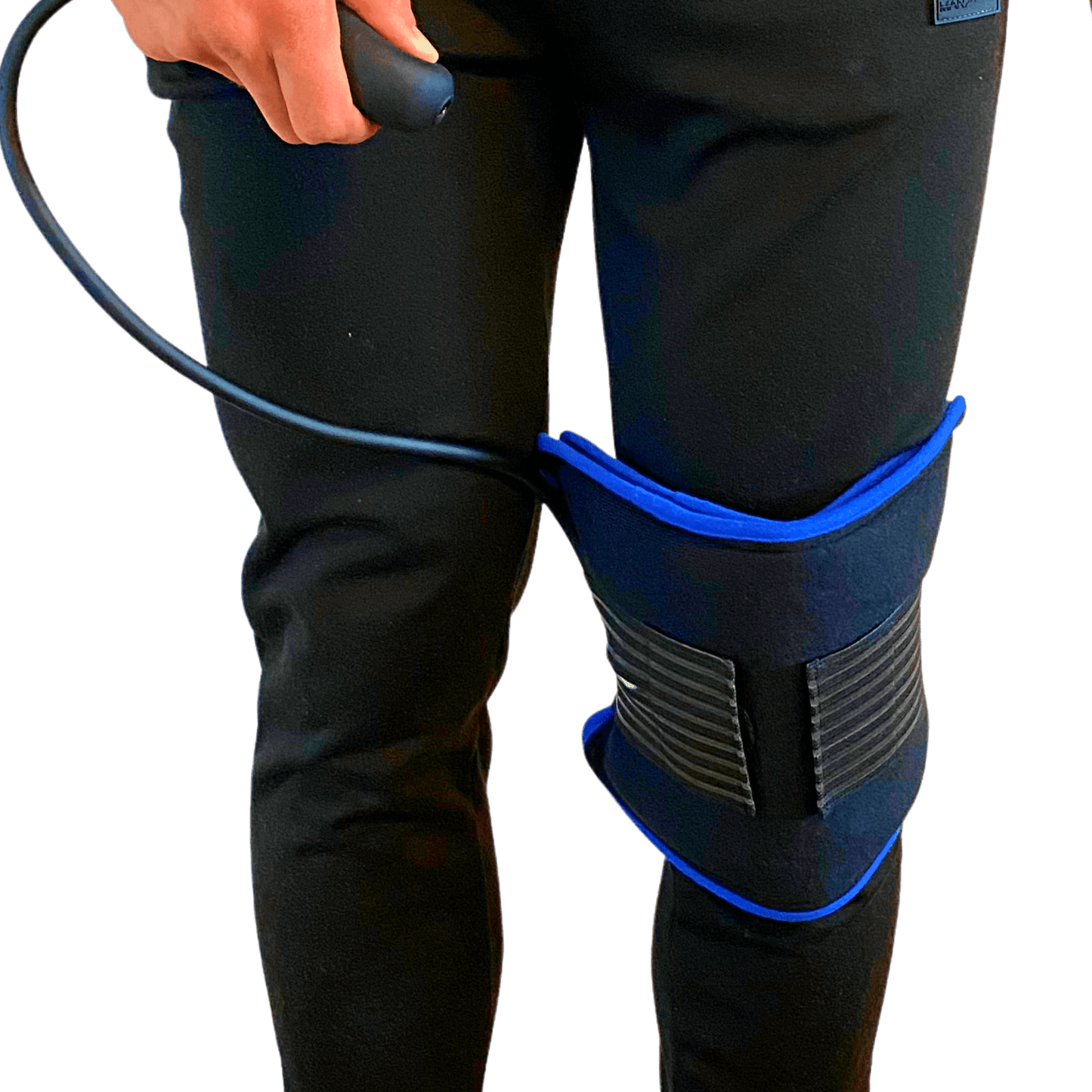 Collapsible content
BENEFITS

Flextron's Compression Gel Pack has an sift cotton design with a soft foam Pe+Nylon Taffeta, meaning it is very comfortable to wear, and moulds via compression the cold pack to the area perfectly for an optimal ice treatment. 

Designed To Fit Most Areas:

Reduces Inflammation
Quick Instant Nervous Pain Relief
Prevents Further Injury
Pre-Post Surgery Recovery
Portable To Wear
SIZE GUIDE

3 Strap Sizes

Small Strap - 32 cm
Medium Strap - 50 cm
Large Strap - 84 cm
Stretchable to double their size.
SPECIFICATIONS

Constant optimal temperature upto: 3-5 hours.

Pressure range: 0-150 mmHg
SHIPPING

We offer worldwide shipping from our warehouse fulfilment centres located in the United Kingdom and Australia.

Shipping rates calculated at checkout.
GUARANTEE

We guarantee quality workmanship.

For peace of mind, we offer a 1yr warranty on all products, including your 14 day money back refund.
When Should I Use?

Most of our customers saw best results when they used it 3 times per day; Morning, Mid Day & Afternoon. With just 15mins each session.

Where Can I Use It?

Our Compression Gel Wrap is Universal to most major pain areas. Such as; Neck, Shoulder, Elbow, Wrist, Back, Thigh, Knee, Ankle.

How Do I Use It?

Simply detached the gel pad and freeze or heat, depending on your needs.

Articles suggest for recent painful injuries to use Cold therapy and for on going and prevention of injury to use Heat.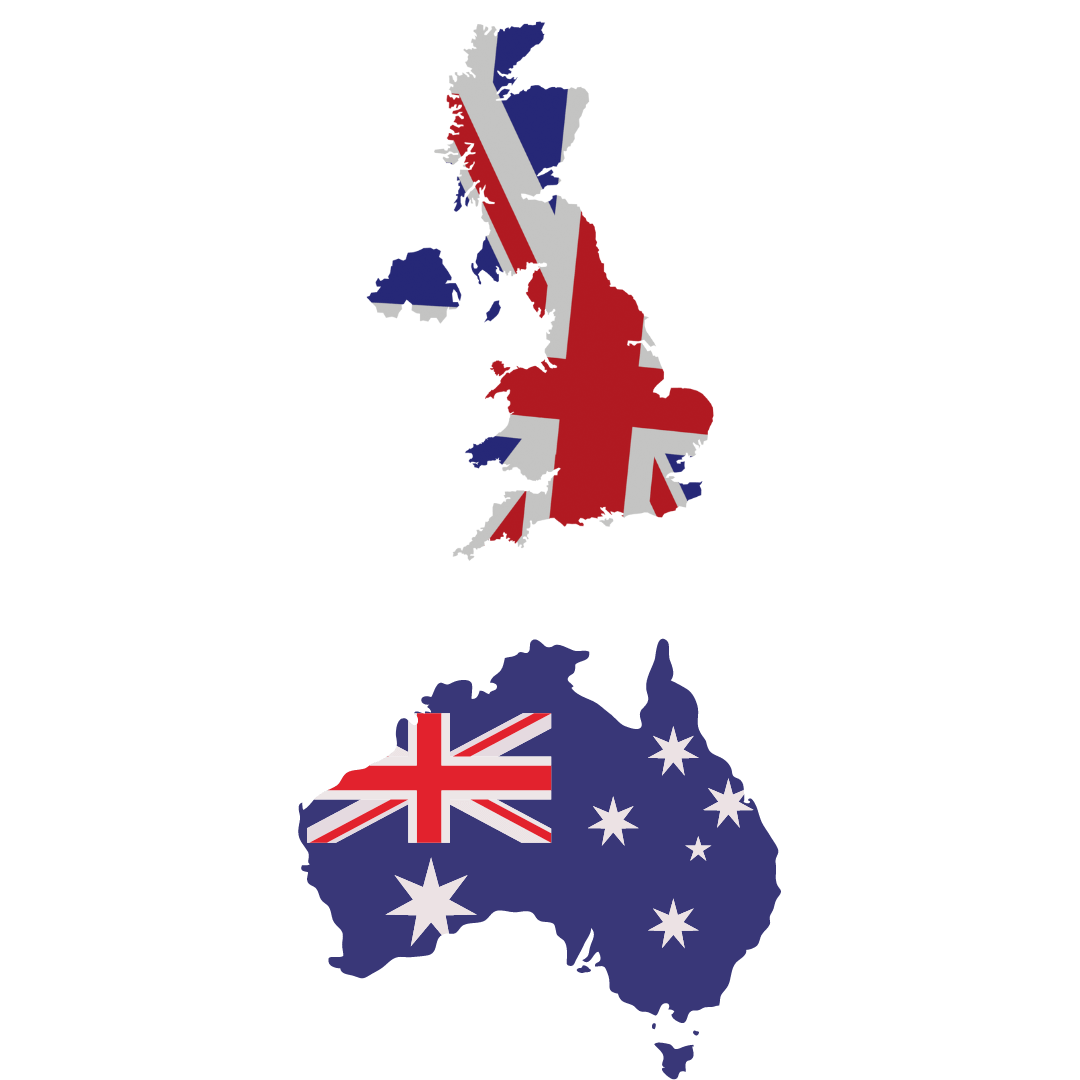 Why Choose Us?
Flextron®️ is 100% British & Australian Owned and Operated.
With distribution centres based in:
Milton Keynes (UK)
Eight Mile Plains (AU)
Our goal is to provide you with the Most Powerful Recovery Equipment at an Affordable Price.